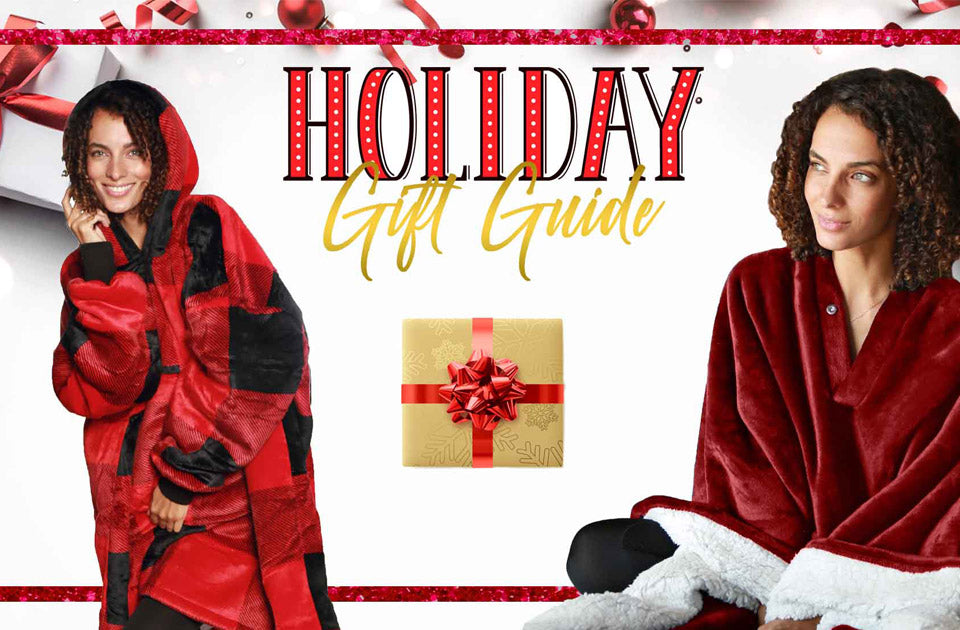 Holiday Gift Guide for 2020
The internet opens up a world of options before us for just about everything, and gifting is no different. Looking for gifts for loved ones is now easier than it has ever been earlier. Browse for gifts online, and the gift can conveniently reach you or even the recipient directly.
But the true essence of a gift is the thoughtfulness that goes behind the same. A regular gift is frequently as valuable as an expensive gift.
Looking for a gift is always tough because one would be on a lookout for a gift that matches up to the occasion. Let us take a look at a few tips that help in this regard:
There is a range of parameters that define the perfect gift for a person. One can go for a gift for a person based upon hobbies and interests, age group, or gender.
You could customize a gift
Customizing a gift for a friend is a fine idea. This may come in the format of mugs or T-shirts with custom messages or sceneries, or custom jewelry items. Custom gifts are among the finest ways of leaving a lasting impression over the recipient. It's a nice change over gifting chocolates or flowers each time over on special occasions.
Being innovative in terms of gifting is important, and prevents monotonicity from setting in. If you happen to gift sweaters for your hubby every Christmas, it may be the time to consider a change. This is likely to impact the recipient positively, even though conventional gifts work nicely in many cases.
Unconventional holiday gifts create buzz and excitement!
They're more memorable, and a preferable option to go ahead with. Doing something different this Christmas will be high on creativity. And finding some great Christmas gifts need not be heavy on the pocket as well, with the starting prices for the gifts being as low as $10. This may inspire you to buy some nice and catchy gifts for your entire family.    
A catchy selection of gifts for all men in your life
This Christmas, you can invest in several nice gifts for your dad, brother, husband, best friend, and so on. Finding just the perfect gift may be a shade difficult, but one can look beyond the gifts that are very regular and slightly boring.
One of the ways of selecting a great gift is to think from the recipient's point of view. What would delight him the most when he unwraps, the package?
A great gift need not be too expensive, just chosen meticulously. Correspondingly, one will always come to find that some budget options for gifting are available in the catalogue.
One should try and ensure that a gift that one selects is high on usability. This is the case when the gift is in sync with the recipient's interests.
Sherpa blanket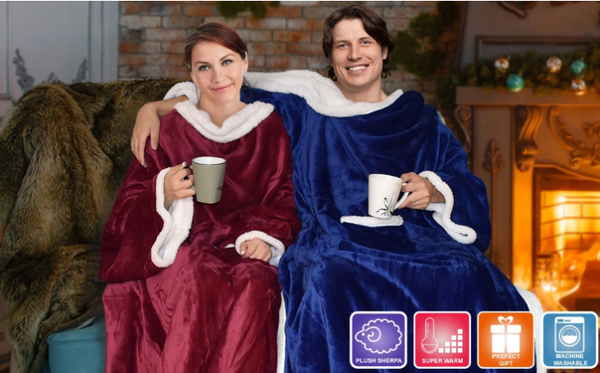 Just in case your dad is fond of watching TV, a Sherpa blanket will make a great gift for him. It's a wearable blanket that covers the body nicely. Blanket pockets keep the hands warm. The sleeves are free, and let one easily hold a book, coffee, or remote control.
Blanket hoodie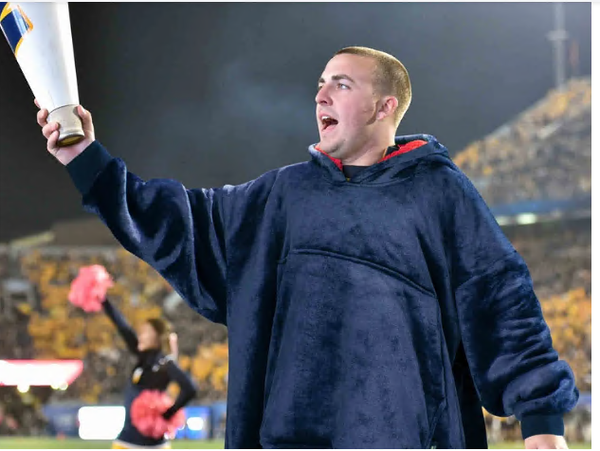 Similarly, for an ardent football fan, a blanket hoodie makes a great gift and allows one to enjoy the game to the max. One could select the hoodie based upon the recipient's favorite team. While one stays warm in the blanket, one also has the liberty to move about freely.  
Exquisite gifting ideas for all women in your life
When you are looking for gifts for all or any women in your life, you'd want to go ahead with the best deal available and make no compromises in terms of gifting. You could be figuring out great gifts for your wife, girlfriend, daughter, mom, sister, or friend.
Gifts for women are available in a nice variety and great selections. So you would not be required to worry on this front. A choice of gifts is available in the budget range as well. There's something for everyone's budget and tastes.
One comes across a range of nice gifts depending upon the occasion, be it your mom's birthday, Mother's day, your marriage anniversary, or so on. You can find great gifts for every occasion and make them memorable and timeless.
The range of gifts available is sure to add to your delight factor. The gifts are as thoughtful, creative, funky, and charismatic as the recipient. Let us take a look at a few suggestions that couldn't possibly go wrong.
Oversized hoodie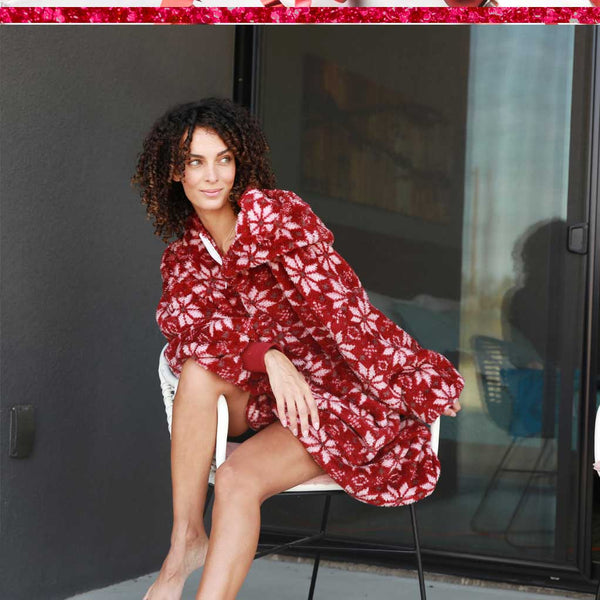 The oversized hoodie is in a snowflake shade and a great choice for younger women. This covers up the body nicely when one sits down, and promotes a feeling of warmth and comfort. Large pockets keep the hands warm.
This is ecstasy and a vanity item made using a microfiber fabric. It is lightweight, warm, and comfortable. One can wear it outdoors to a concert, or lounge at home in cooler days wearing it. The pockets can be used to carry some belongings or stuff. It makes a great gift for Mothers' Day, Thanksgiving, Christmas, or Birthdays.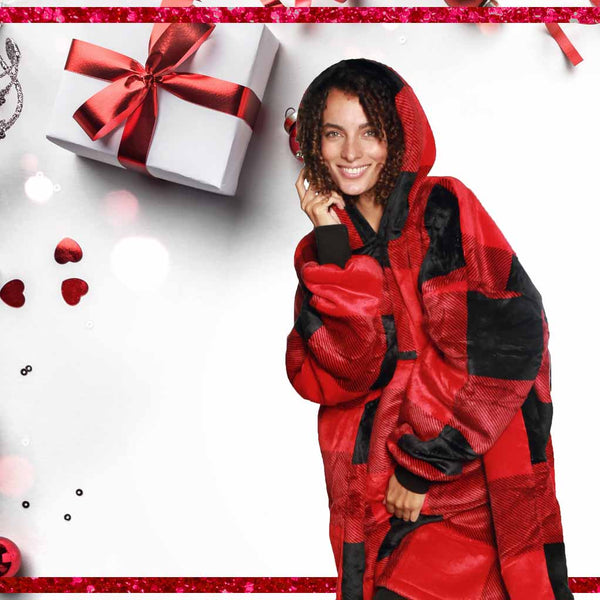 The red hoodie is an ideal gift for Halloween and promotes a mysterious and festive look for the wearer. It is one of a kind gift that is sure to take the spirits soaring high.
Young girls can use the gift, and it also makes a great choice for the women who work in the kitchen. The hoodie will keep them warm and comfortable.
The fiery red shade of the hoodie is energetic and pleasing to the eyes. This makes it a fine choice for outdoor wear as well. One can move freely wearing the hoodie.
The exciting range of designs patterns and colors in which the hoodie is available further makes it more attractive. One can find the hoodie in a range of colors that one will like. Classic tweed patterns and large Scottish chequered patterns are all available.
This makes the red hoodie a versatile piece of apparel. It is ideal for use when one goes camping or for outdoor parties. One can even use it at home, when one watches TV, reads a book, or works over a computer.
The hoodie features large kangaroo pockets. They can be used to keep the hands warm or carry snacks, which one can share with one's friends and loved ones at a party.
In the case of the red hoodie, one need not worry about the size as well. This is huge, and has one size fits all dimensions, while one is over 14 years of age. Girls, boys, women, and men will all love wearing the red hoodie, both indoors and outdoors. This brings an all-new essence to parties and redefines party wear. The product is machine washable.
Catchy and cool gifts for younger women and tween girls
Your young tween girl is in an odd phase in life, which comes between childhood and teenage years. Figuring out a present that she is going to like hence becomes all the more difficult. A close look at the gifting trends of 2020 will let you be surer, but close attention towards the gifts is still needed.
But we make things simpler for you, with our catalogue of nice and trendy gifts for tween women. The gifts withhold magic, just as in the case of unicorns.
Crochet mermaid tail blanket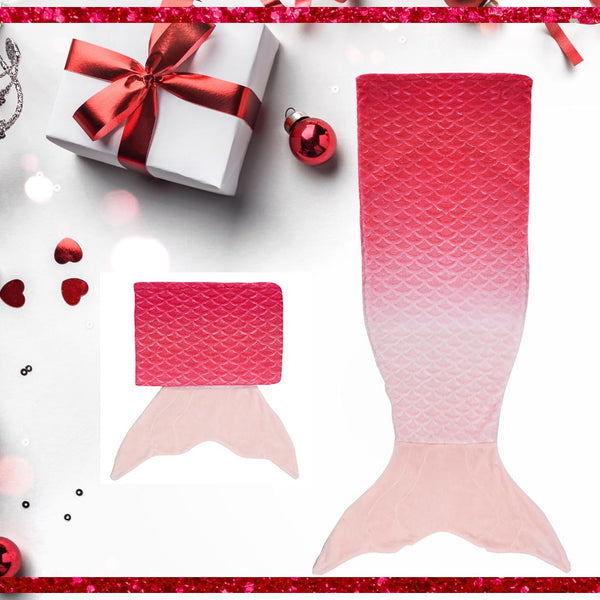 Crochet mermaid tail blanket makes a nice gift for young girls. It has two fins, just as fish do. When using the blanket, the individual will appear as a mermaid.
The blanket keeps one nice and cozy. It is an ideal selection for use during the spring season when it just begins to get cooler. One can use the mermaid blanket all-round the year. Beyond aesthetics, the blanket is all about functionality. One can use the blanket while reading as well, not just while sleeping.
The choices are available for not just little girls, but for little boys as well, basically for all children who aspire to become mermaids. The choices are available in catchy color palettes. This makes a fine choice to gift to all your children at Christmas.
Blanket hoodie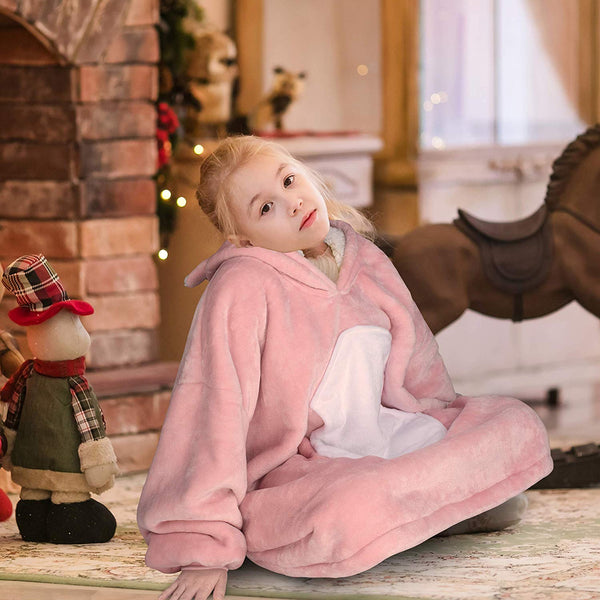 The blanket hoodie is nearly the cutest gift you can come up with for your young girls or young children. It will keep the children, warm, cozy, and comfortable.
The catchiest features of the blanket hoodie are the unicorn design. The hoodie comes in shades of pink and white. The design is nice and features an elongated circle on the front body.
One can wear the blanket hoodie indoors, or play outdoors wearing it. It keeps the body warm and comfortable and is a good safeguard against chilly winds. The blanket further does not restrict motion in any way.
A nice variety is available for a buyer's selection in the case of a blanket hoodie. One can go for the unicorn variety, which has a horn towards the center on the top, or the bear variety, which has a couple of nice ears on the head.