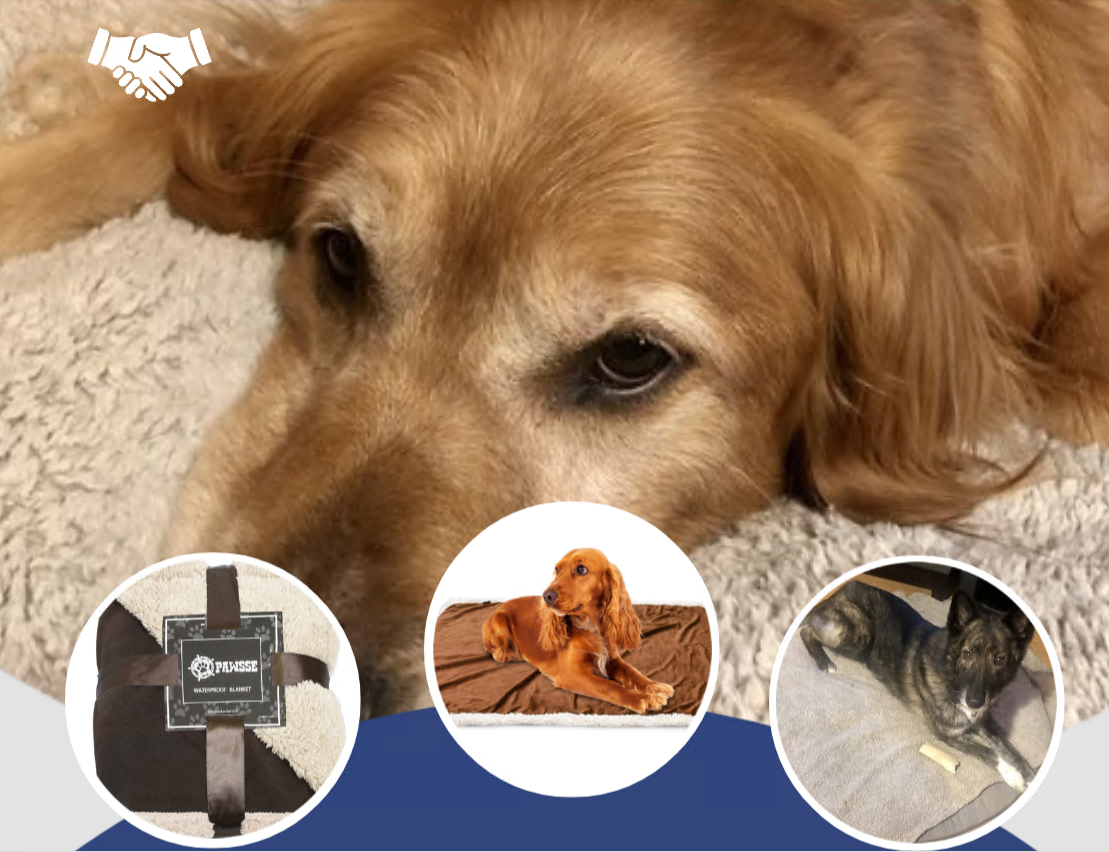 Donate Waterproof Blanket To Dog In Need
To the Catalonia Team!
Layla is smiling because of you! Layla is one of our new residents here at Grand Paws Retirement Acres, she is a golden retriever who is soon to be 15.  She was from a backyard breeder and together with Sadie, another senior golden, either lived outside in a cage or in the Alaska harsh winters, left alone in a garage.  She has been struggling with incontinence for who knows how many years.  It did not take long for us to determine her issue.  Since we have two others that also suffer as well,  we were able to get her on medicine that helped her a bit, but nothing is perfect.  We have 1-2 accidents a day between Layla, Thor and Tank.  We have nine dogs here at our senior dog rescue and we're working hard to make sure that, especially Layla, is happy and healthy and DRY!  Your generous support of waterproof blankets has allowed us to do that! 
As you know, we are more than a dog rescue. We are a place for senior dogs to come home, and to build a real life in their final days! You're an important part of our rescue, as you have provided us with so much to make their lives better!
On behalf of Layla, Thor, Tank and all of our rescue dogs, thank you again!  Your generosity and commitment are invaluable to Grand Paws Retirement Acres, and we are proud to call you part of our donor family!
Sincerely,