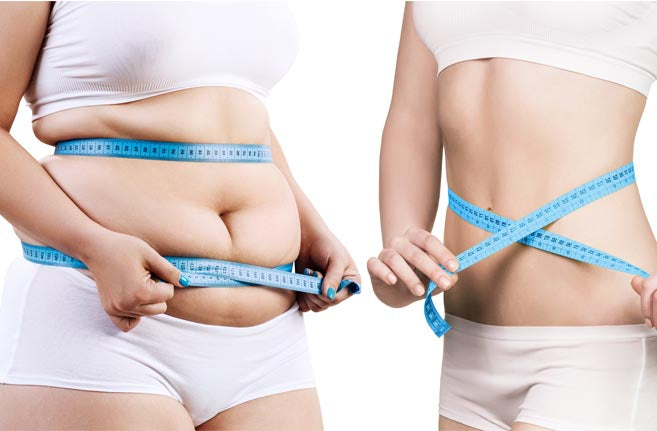 5 Secrets to Buying Beach Cover-Ups Online That Always Fit
Whenever we plan to go on beach holidays, it fills our minds with excitement. After working hard for months, a beach holiday can definitely give you a short break and slip away all your worries. Also, the thought of getting to wear all those amazing beach clothes while spending time on the beach indeed doubles our excitement.
From the trendy and vibrant prints or bold colors, beach clothing style should be chic and effortless. Like the beach holidays are always special, don't you think beachwear should be equally striking and sexy?
However, not every time we would like to roam around flaunting our bikinis and monokinis. So, instead of reaching out for a towel, here is a queue you can follow to cover up your body whenever you feel like I do. Yes, while grabbing some pizza or drinking coconut water, we would like to suggest you keep a beach coverup handy. The coverup will not only help you protect your skin from sun damage but also add on a boho or sexy look to the overall outfit.
Shopping online is an excellent way as it has several benefits such as you don't need to go out, wait in a queue. Plus, there are hundreds of styles and designs available that are quite the opposite when we visit a store physically. However, here is a catch. Sometimes the size we order runs larger and sometimes smaller.
But, I got rid of sticking to this type of situation. Here's how you can also get the perfect beach clothes and won't get disappointed after receiving your order. A few smart choices will help you get the best quality beachwear.
Know Your Measurements Correctly
Everyone by now knows the fact that sizes tend to vary from brand to brand. You can easily take a quick trip to the store's dressing room when shopping offline. But this seems to be a luxury that you cannot get when shopping online.
Unless the brand you are buying uses the true fit, you need to take out your measuring tape and note down your measurements, especially your bust size, waist size, and hips size. Additionally, take note of measurements, including the inseam, height, and sometimes arm length, depending on the style of the clothes you want to purchase.
Hold the measuring tape on the 1" tape end and drape around your areas to take the exact measurements. If you still aren't sure how to do it, then check out some tutorials or go to your local tailor and let them take it for you. Hence, this will ensure you of getting the most precise measurements.
Since the sizes of every brand of clothing may vary, you can not blindly rely on the standard extra small, small, medium, large scales. I also use a little hack over here that is I measure my actual clothes as well. I measure the length, hips of the items that work well on my body and thus really help me.
You will agree that sometimes it is really tough to understand how the item will fit based only on the body measurements. Using this hack can give you context and compare the size of the online item with the one you own from before.
So, when I like something online, I just grab my list of all the measurements and compare them.
 2. Check Out The Brand Size Chart
Now that you know your measurements head on to the virtual sites and check how close your measurements are to the size chart of the website. Checking out the size chart on the website before placing an order is a good idea as the brand often recommends whether to go a size up or down. Suppose I need a coverup in size 8, but the brand might advise choosing a size 10. So, this will help you understand what you should be ordering.
It is better to double-check the description of the clothes you want to purchase. You may find out that you are a small size by one brand's standard while a medium-size by another brand's standard.
Another thing that I always check is the size that the model is wearing. The height of the model gives me a good idea of the actual length of the coverup. By checking the size and fitting, it helps to make sure that it will get along well.
3.Styles for Different Body Types
No matter which coverup style you like, you will want to wear the style that is most likely to suit your body type and personality. Furthermore, coverups should make you feel comfortable.
But do you know your body type? If not, then find out here.
Neat Hourglass: A neat hourglass body will possess a defined bust, waist and hips.
Full Hourglass: A full hourglass body will have a full bust, a tiny waist, rounded hips and bigger thighs.
Apple:Apple-shaped bodies usually have an average to big bust size, a rounder shoulder, a fuller waist, flat bottom and fit legs.
Pear-Shaped:One of the most common body types has a small bust, narrower shoulder than hips, a defined waist and fuller hips.
Inverted Triangle:Inverted Triangle body has a smaller bottom than the upper body, straight and squared shoulder lines, a little definition between the waist and the hips.
Rectangle:If you have a rectangle body shape, you get a shoulder line and ribcage, a minimal definition on the waist, average tummy and straight bottom.
Lean Column:Lean Column body shape has narrow shoulder, flat or small bust, little or undefined waist and narrow hips.
Now the question is what style will look good on these body shapes. We have come up with all the solutions to your queries.
A rectangle body shape is a type that every third woman belongs to. Choose a style of dress that will give definition to your undefined waist for you. The dress should help you to accentuate your body by providing a curvier look.
Go for necklines like V-neck, square neck, crossover and round neck. The dress where the sleeves stretch to the neckline will provide you with more width on the upper body. Try a smaller size for these dresses than your regular size as it will give a shape to your upper body. Additionally, a longer or shorter finish will also give you a slimmer and more feminine look.  
Whether you have a neat hourglass or full hourglass body shape, a deep V-neck dress coverup will look amazing on you. Refrain from adorning high neckline dresses as they are more likely to over emphasize the bust area. Plus, the flare or fluted hemline helps in downplaying the fuller bust.
Choose the dress that finishes just above the knee or below the knee to give a good finishing line. The material of the dress needs to be flowy to accentuate your slim legs. Plus, the sexy neckline is V-neck, round neck and cowl neck.
If you fall in the category of possessing a triangular body shape, choose a wide boat neckline or V-neck to reveal your sexy shoulders. These types of necklines will take away all the attention upwards from your curvy bottom.
For the bottom half, choose flare styles or silky fabric to develop a slimmer illusion.
A loosely tied coverup will look great on this body type. You may also go for a deep V-neckline coverup which will draw attention towards the right area camouflaging the sides.
It is all about balancing your bottom with the top portion. Deep V-necklines, longer sleeves or spaghetti sleeves are something you can look forward to as they will naturally make a beautiful balance to your body.
Loose or flowy styles with tiny sleeves will look great on lean column body type. For the neckline, you can choose V-neck or square neckline dresses as both of them will flatter your body shape.
Read the Reviews
Often we see pictures of the coverups and like them, but in reality, it may end up being awkwardly loose or tight or simply less flattering on the body.
Customers leave valuable pieces of information that you can never get from anywhere before owning one. Like you and I, they buy the product first and give a genuine perspective on the product, which we now contemplate ordering.
Browse through the reviews and scan the comments that touch the essential factors like quality of the material, size and fit. You can get ideas from there and whether you need to go a size up or down. Plus, you can even search on some random clothing forums and Google the answer.
4. Research About the Materials
Just as the size, the material of the clothes is also important. Nothing could be worse than receiving the dress you have been eyeing for weeks, only to learn the fabric feels like rough sandpaper. Since there is no way to touch and feel the fabric, you can familiarize yourself with the material by following the fabric's Google result.
Finally, you can use it for reference when buying online. If you do not like a fabric such as polyester and see the item you want to buy is of that fabric, then you should definitely take a pass.
 5.Do Not Miss Out To Give a Glance To The Return/Exchange Policies
Always remember, if you have followed all the steps mentioned above, still check out the return policies. There can still be an occasional chance of getting disappointed after receiving the clothes.
So, do check out all the return policies and familiarize yourself with them before placing an order. Among the return policies, look for the free return options, the time frame of sending the item back, and the item exchange scope. Also, look whether there will be a restocking fee or not.
Moreover, verify whether the seller offers you refunds on product returns. Keeping an eye on all these points will save you from getting stuck with unusable clothing items if you do not like them.
Flattering Beach Cover-Ups For you To Adorn on Next Beach Holidays
Keeping all the body types in mind, we have come up with one of the most flattering beach coverup styles. When choosing beachwear, you wish for something that will not absorb the water and dry out super quick. So, take a look at the chiffon swim coverups and the sheer beach coverups.
The sexy red chiffon swim coverup is a product of breathable fabric. They are super lightweight, thin and comfortable for adorning on the hot summer days. The sleeveless spaghetti straps with a V-neckline add to the charm.
The Golden yellow sheer beach coverup represents class and comfort. You can instantly look sensational in these beach coverups. The loose-fitting, sexy thigh-slit and a deep V-neckline are perfect to wear on a beach.
Both of these coverups are a product of high-quality fabric. Besides, these beach dresses are one size for all, which means they will fit any body type perfectly. Plus, they come with adjustable drawing ties that let you customize according to your body. Whether it is a day-boating, pool party, beach trip, or honeymoon, you are surely going to turn heads adorning any of these sexy yet classy pieces.