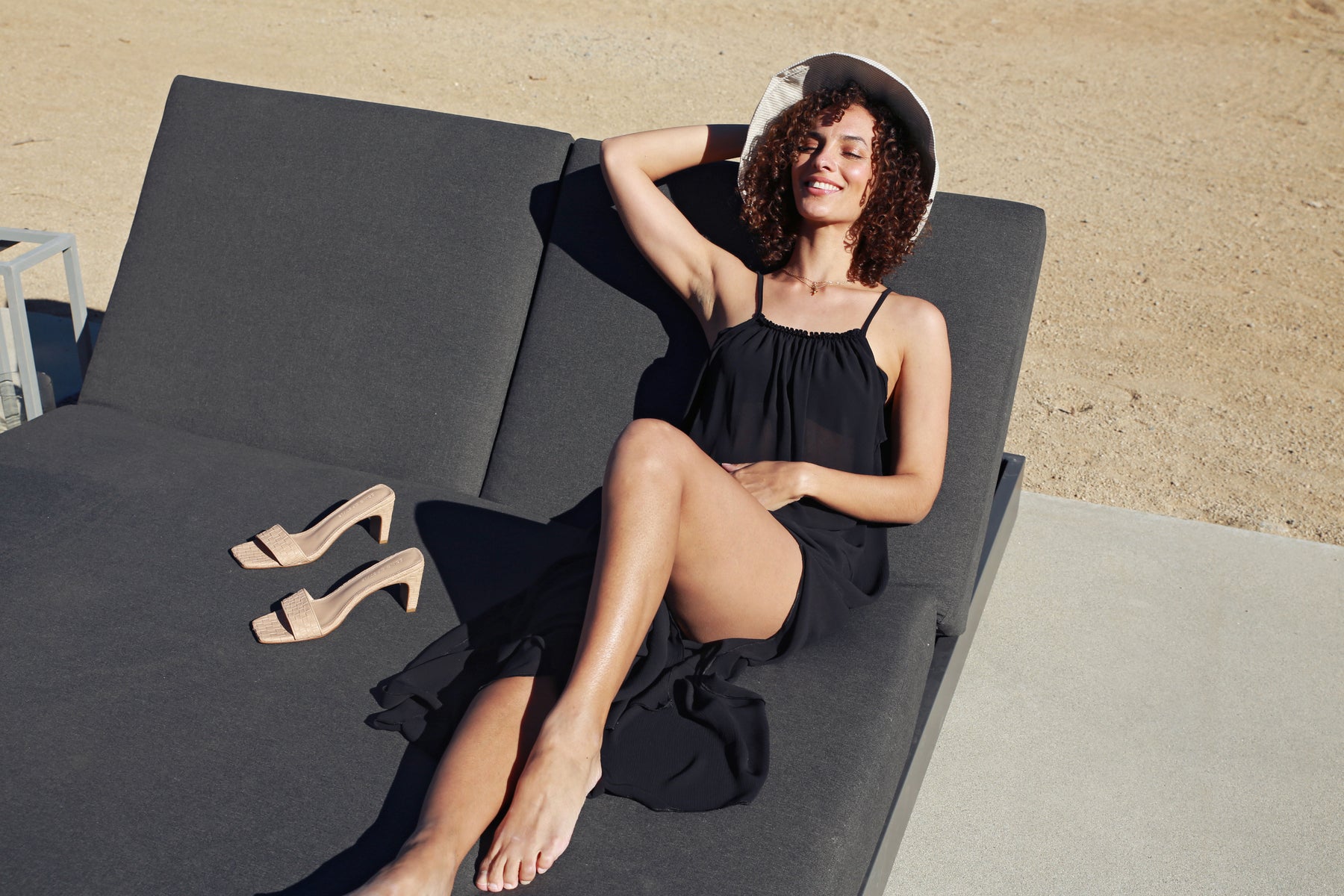 How To Choose The Right Beach Cover Ups?
Are you getting ready to enjoy your beach holidays? Having a trip to the beachside is the best way to take a short break from your mundane life. But, which beach clothes should you pack in your bag. You do not like to put on short jeans over your wet bathing suits. So, investing in a nice-looking beach cover up would be a perfect choice.
Beach clothing is available in different styles, ranging from bold colors to vibrant and trendy prints. By wearing the right beach clothing, you can make yourself look sexy and striking. You can now go through a comprehensive guide on how to buy the best cover ups for your beach holiday.
Why should you purchase beach cover ups?
You can find more than one reason to buy these cover up dresses.
Ensure protection from the sunrays-
It is true that you love the sun-kissed glow enjoyed during the beach vacation. However, direct contact with the sun is not beneficial to your skin. It can result in age spots, wrinkles, and potential skin cancer. That is why you can wear cover ups to protect yourself from sun rays.
You may like to spend hours under the direct sunlight at the beach. So, protection from the sun is a must. It is also good to alternate every few hours between your beach cover up and bikini.
Cover your body- Protect your privacy-
Some women do not feel comfortable with their bikinis, especially when they go to public places like bars and lobbies. Moreover, in some cases, the swimming pool or the beach is a bit away from the resort. So, you do not like to walk around in your bikini. Cover Ups Dresses will be the perfect solution for you. As you are conscious of your body, you can put on these dresses.
Let you feel highly comfortable-
The best cover ups are made from lightweight, stretchy, UV protection fabrics. Thus, you will feel the ultimate comfort while wearing them. Skin-friendly material has a soft feel, and you can wear the cover ups for long hours.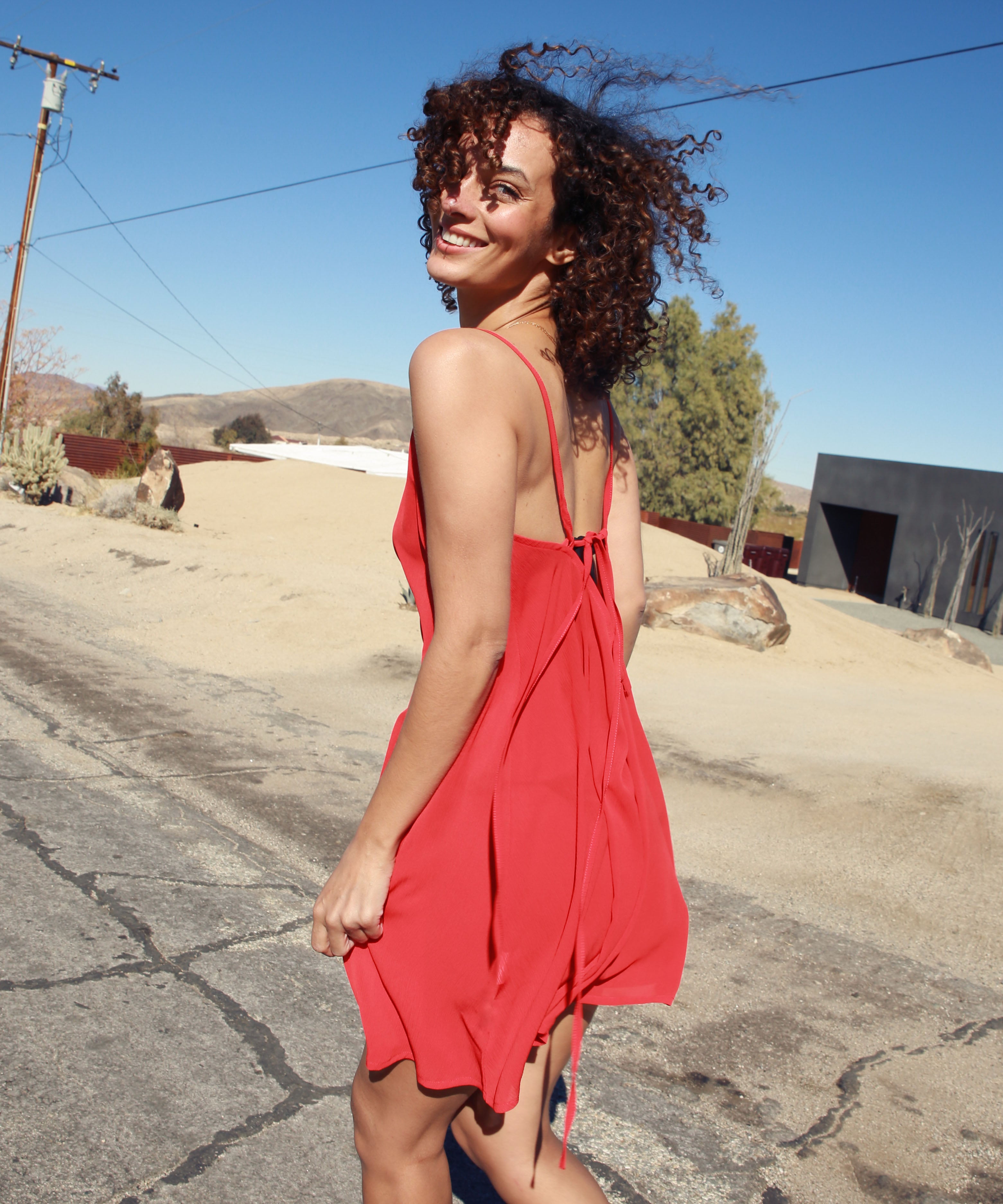 How do you choose the perfect beach cover ups?
Buying the right cover ups is important to add fun to your beach vacation. As you have already invested in your bikinis and swimsuits, it is now the best time to search for cover ups.
Decide on what you like to wear with your cover up-
You might have invested in a number of bikinis of different colors and prints. You like to cover up your bikini with a dress. But, does the cover up color match the color of your bikini. Make sure that it does not create an odd look. We think that it is better to invest in Swim Cover Ups that can be coupled with bikinis of any color and design. You can wear a single cover up multiple times, and it will save your cost.
Select a design that matches your personality and comfort-
It is always important to focus on the style of your cover ups. For instance, tunic cover ups resemble the look and design of oversized shirts. They are Knee Length Bathing Suit Cover Ups because they end a bit above your knees. The garment is loosely fitted, and the sleeves are short. Tunics are available in different patterns, prints, and colors. Some of them have a stylish V-neck, which will make your swimsuit visible. You may also find tunics with a drawstring waist.
Another style is known as the caftan cover up, which has a flowy design. Available in short and long sleeves, the garment reaches your ankle. However, the long-sleeve versions ensure better coverage and protection from the sun. Caftans also make you feel luxurious, and they are made from premium quality fabrics. These cover ups for beach will surely match your style.
The versatile option for you is the sarong cover up. It is a piece of long fabric wrapped around your body as a skirt, one shoulder dress, strapless dress, or halter dress. You may also use the fabric as your towel and place it on the sandy ground.
Some beach cover ups look like long cardigans, and they have open fronts that may be short or long in length. The cardigan-style cover up is manufactured from lighter fabrics with short and long sleeves. While walking around the beachside, you can put on this type of cover ups. Most importantly, you will look sexier and feel comfortable with this cover-up dress. Women who prefer cover ups long can choose the cardigan style.
But, which of these cover-ups will suit you? Those who like to cover up their bodies fully can go for the caftan design. However, some women do not prefer covering the part from their shoulders to the toes. They can choose between a cardigan and sarong Catalonia Cover Ups Beachwear.
Identify the fabric used for the beach cover ups-
You love snuggly-soft swimsuit cover ups to enjoy your summer-time beach holidays. The major purpose of the cover up dress is to hide the bikini. However, it is also important to ensure that the cover up makes you feel comfortable. So, fabric quality is vital for buying the bathing suit cover ups. The most commonly chosen fabrics are
Nylon- It is an alternative to Nylon fabric is an alternative fabric to polyester. The lightweight fabric also ensures a smooth fit. But, one demerit is that this fabric is not resistant to chlorine. The best characteristics of nylon are abrasion resistance, high elasticity, low moisture absorbency, and softness. So, you can look for nylon cover ups for your swimsuit and bikini.
Polybutylene Terephthalate-This fabric is similar to Lycra and has a natural stretch. The lightweight PBT fabric has a matte finish and is snag-resistant. It repels water and dries very fast.
Polyester- Another option for you is the polyester used with new technologies. This fabric can hold the original color for years. That is why some beach travelers like to invest in polyester cover ups and beach dresses.
Decide on the cover-ups based on your body type-
Make sure that you know about your personality and body type before shopping for cover ups for one-piece swimsuits and bikini. Without a focus on your body type, you may not be able to purchase the right cover up.
Apple-shaped body-Women with an apple-shaped body have a big to average bust size, flat bottom, a fuller waist, and a rounder shoulder. They can invest in cover ups that have a deep V-neckline.
Hourglass body shape-A neat hourglass refers to the body with defined hips, waist and bust. But, the full hourglass body indicates a contour with rounded hips, a tiny waist, and bigger thighs. Like the Apple body shape, hourglass women also wear a deep V-neck swimsuit deep V-neck. Do not choose the high neckline cover-up dresses that highlight your bust portion.
Pear-shaped body-Women with a pear-shaped body have narrower shoulder and a smaller bust. They also have a defined waist. To flaunt your pear body shape, you can choose a dress that reaches up to your knee. Some chiffon cover up dresses go beyond your knees. Moreover, the dress material should be flowy to make your slender legs look more attractive. The best neckline designs for pear-shaped women are cowl neck, V-neck, and round neck.
Triangular shape-Some women's body shape resembles an inverted triangle. These bottoms of these women are smaller than the uppers of the body. Their shoulder lines are squared and straight. So, women who have this type of body contour can buy a cover up dress with a V-neck and boat neckline. These necklines will easily draw everyone's attention. To create a slimmer illusion, you can go for a silky fabric. Furthermore, there should be longer and spaghetti sleeves for your cover up dresses.
Rectangle body-Women with a rectangular body shape have a straight bottom and average tummy. They should choose a dress style which defines their waist better. The dress needs to make them look curvier and accentuate the body shape.
As a rectangular-shaped woman, you can choose cover up dresses with a square neck, round neck, V-neck, and crossover design. The sleeves have to stretch to the dress's neckline. It is better to buy dresses which are smaller than the regular size.
Most affordable and stylish beach cover ups-
You may not like costly and luxurious cover ups for your swimsuit. Still, you do not want to compromise your style and comfort. That is why we have picked the most cost-effective swimwear cover ups.
Women's Swim Bathing Suit Catalonia Cover Up
To enjoy your beachside honeymoon, pool party, and beach trip on your summer vacation, you can choose these cover ups. The cover up dress reaches up to the part slightly above your knees. The stylish cover ups for women are available in a range of colors, including blue, red, golden yellow, and purple. So, you can pick one which matches your bath suit, swimsuit, and bikini.
The beautiful summer tank dress is made of lightweight, breathable chiffon fabric. You will get ultimate comfort from wearing it. It will flatter the curves of your body. However, women of any body type can wear these pool cover
ups.
Those who like to make their feminine shape more prominent can buy this cover up dress. The dress can be paired with a pair of sunglasses and sandals. Moreover, the adjustable straps cover ups enable you to customize the size. You can fit the dress to your figure. The V-shaped neckline has added elegance to the overall dress.
Women's Chiffon Catalonia Sheer Beach Cover up
It is another sheer cover up made of chiffon to provide a high level of comfort. Nude beige, black, and olive tone is preferable for those who love neutral shades. But there is also a bright red tone for those who love bold colors. The cover up has a sleeveless design with narrow straps.
The super stretch hem ensures that the dress fits your body perfectly. Moreover, there are buckles to adjust the strap.
Although it is a beach cover up, you can wear it as your summer outfit. The dress will protect your body from the sun's heat. Some users have claimed the dress is quite large. The fit is slightly loose around your belly to give comfort.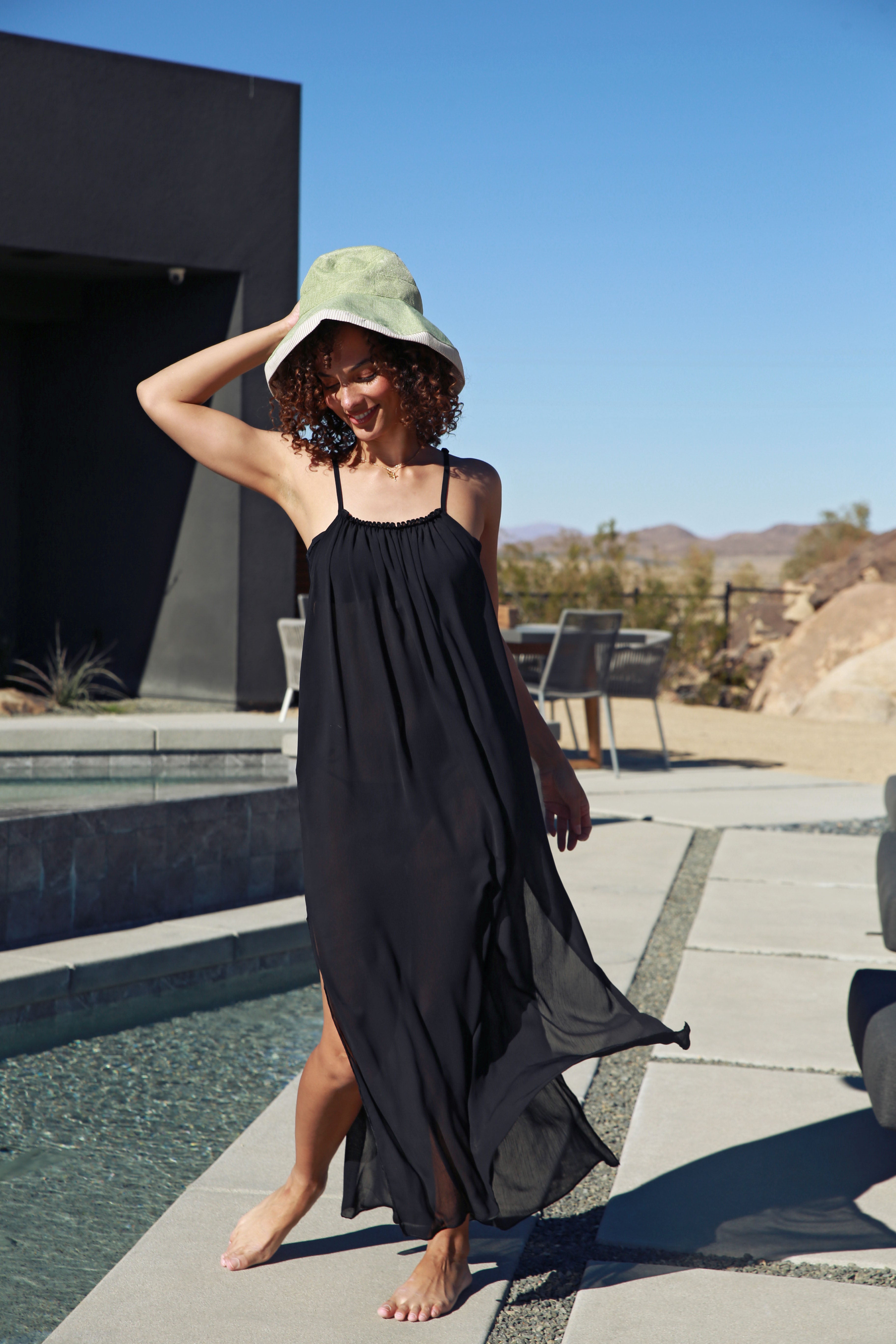 Conclusion-
To sum up, cover ups for women are available in different styles and sizes. You should also check the fabric quality before purchasing the right one. Some cover ups from the house of Catalonia for sleeveless dresses have a solid color, while others have a printed design. Based on your bikini design, you can make the right choice. Moreover, you can buy cover ups integrated with adjustable straps. As everyone has different body shapes, this adjustability will be highly useful for you. Protect your body from the sun with the best quality cover ups.