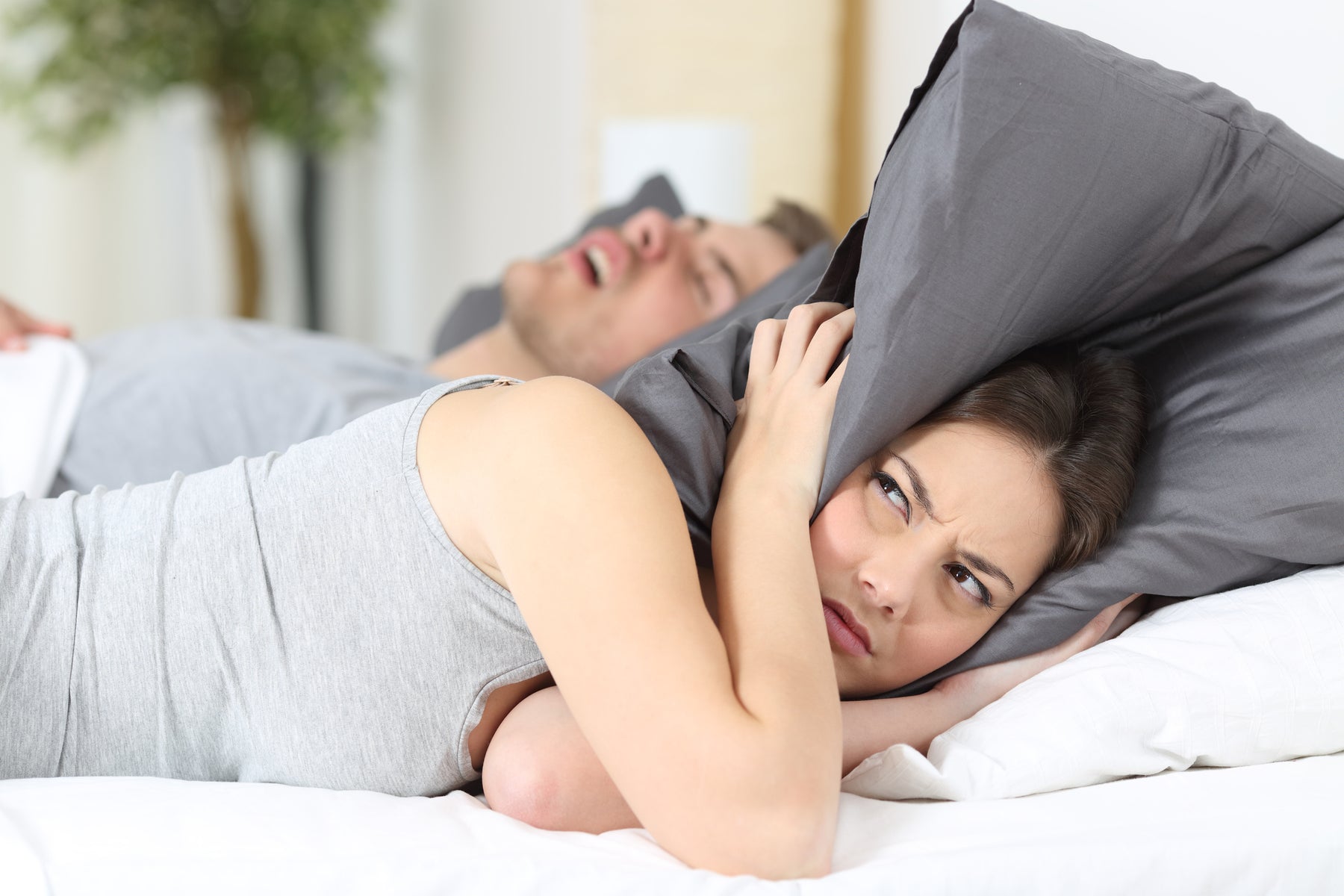 All you need to know about Weighted Blanket in 2020
In the past, sleeping was usually ignored by doctors pertaining to its importance and benefits.
Now, we have begun to understand the necessity of sleep and how it contributes to our overall well-being and health. Many people have complained about experiencing sleeping disturbances through insomnia or the discomforts caused by their mattresses.
Lack of sleep can cause you to be cranky the next day, lose focus and feel additional mood swings which are beyond your control.

People have resorted to other methods in order to sleep longer. They include consuming sleeping pills and therapy sessions which end up being ineffective and a waste of money.
However, the answer to sleeping disturbances lie in the weighted blankets for adults  by Catalonia. Adult Weighted Blankets have become a revolutionary bedding product that has been lauded for their role in removing anxiety and becoming the natural alternative for sleepers across the world. 
Adult Blankets or Gravity blankets are expanding worldwide owing to their innovative features and designs which make them a unique purchase for many dreamers.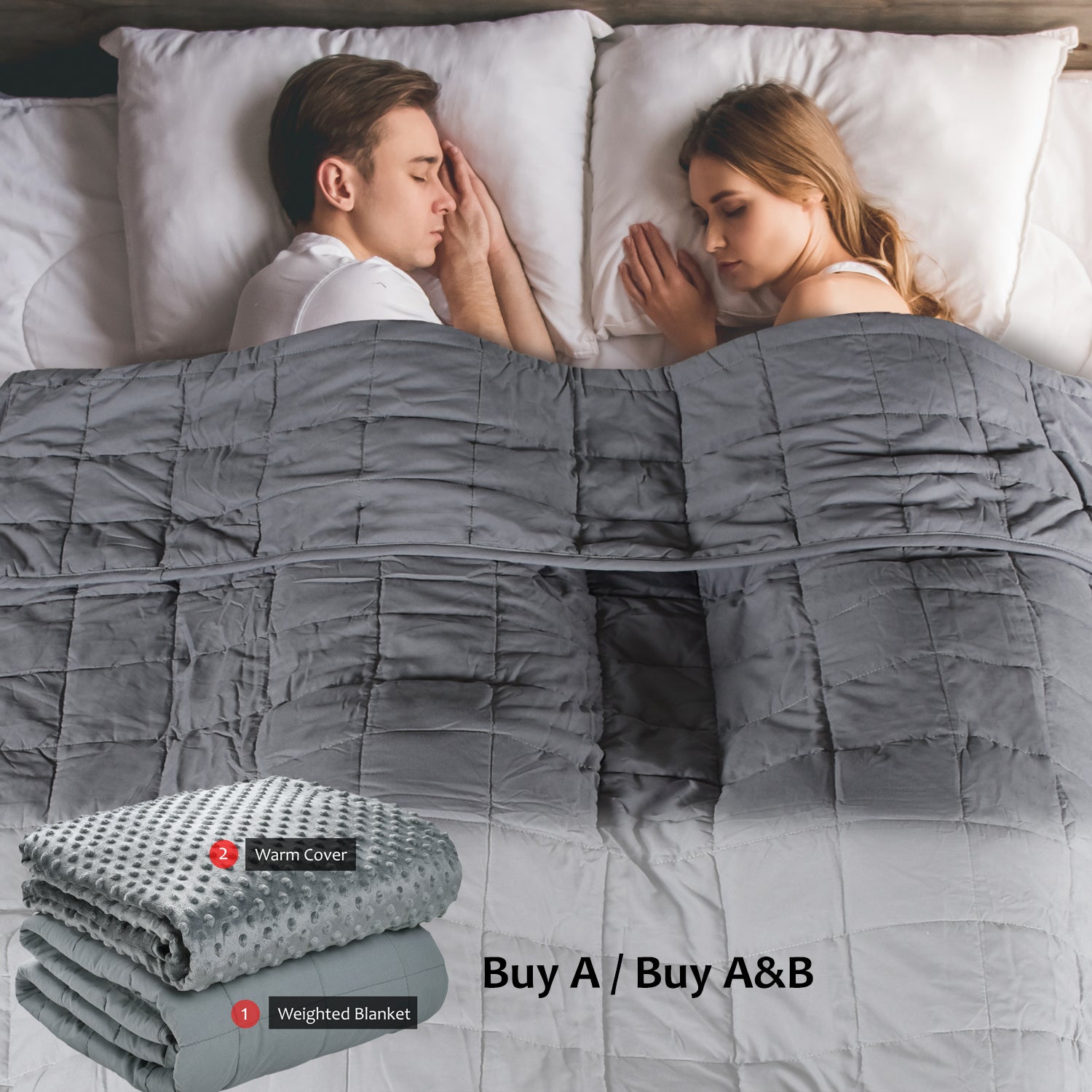 What is a Weighted Blanket?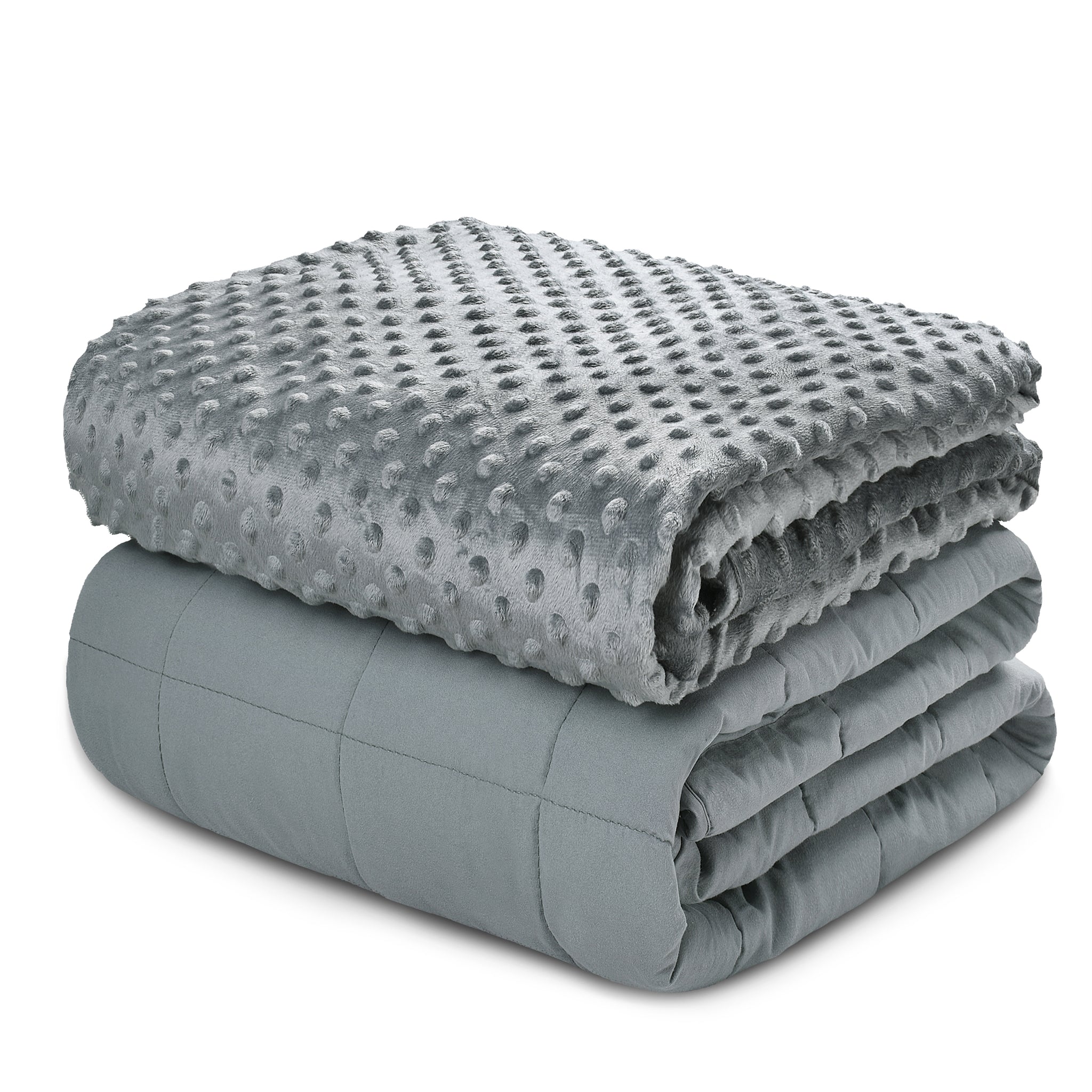 A weighted blanket also known as gravity blanket, is a blanket that is throw-sized and is merged with weighted materials like plastic pellets. The weighted physical pressure they induce results in a calming effect which is why they are also known as calming blankets.
Weighted blankets for adults utilizes principles such as DPS (Deep Pressure Stimulation) and DTP (Deep Touch Pressure) to enhance their calmness and relaxation. Weighted blankets for Toddlers is not recommended. However, for adults it creates the feeling of their bodies being hugged by their own parents which strengthens their sleep and causes little to no disturbances.
These Gravity blankets comes in various weights and sizes which forms a calming effect in the daily lives of children and adults.
How Weighted Blankets Work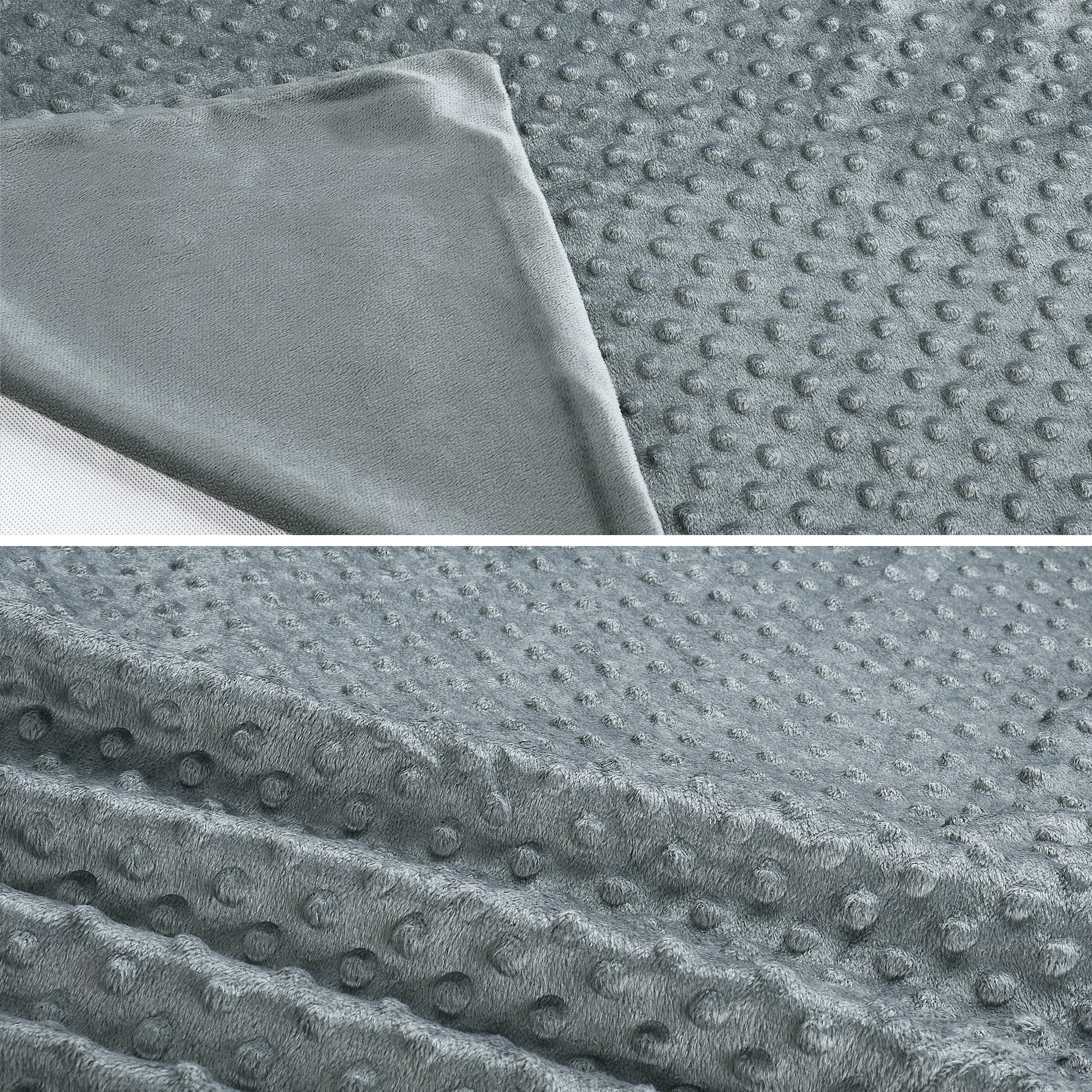 A weighted blanket or gravity blanket is often utilized by qualified therapists for their patients especially with respect to sensory integration therapy.
Its primary purpose is to reduce the chances of their patients experiencing depression, sensory processing disorder, anxiety and autism.
The weighted blanket autism reduction ability makes it extremely important for some youngsters who suffer the most from the disorder.
That said it is not recommended by therapists for small children especially without the safe sleeping guidelines enforced by the American Academy of Pediatrics.
This kind of blanket consists of polypropylene plastic beads, glass, poly pellets or discs.
 Weighted Blankets of Catalonia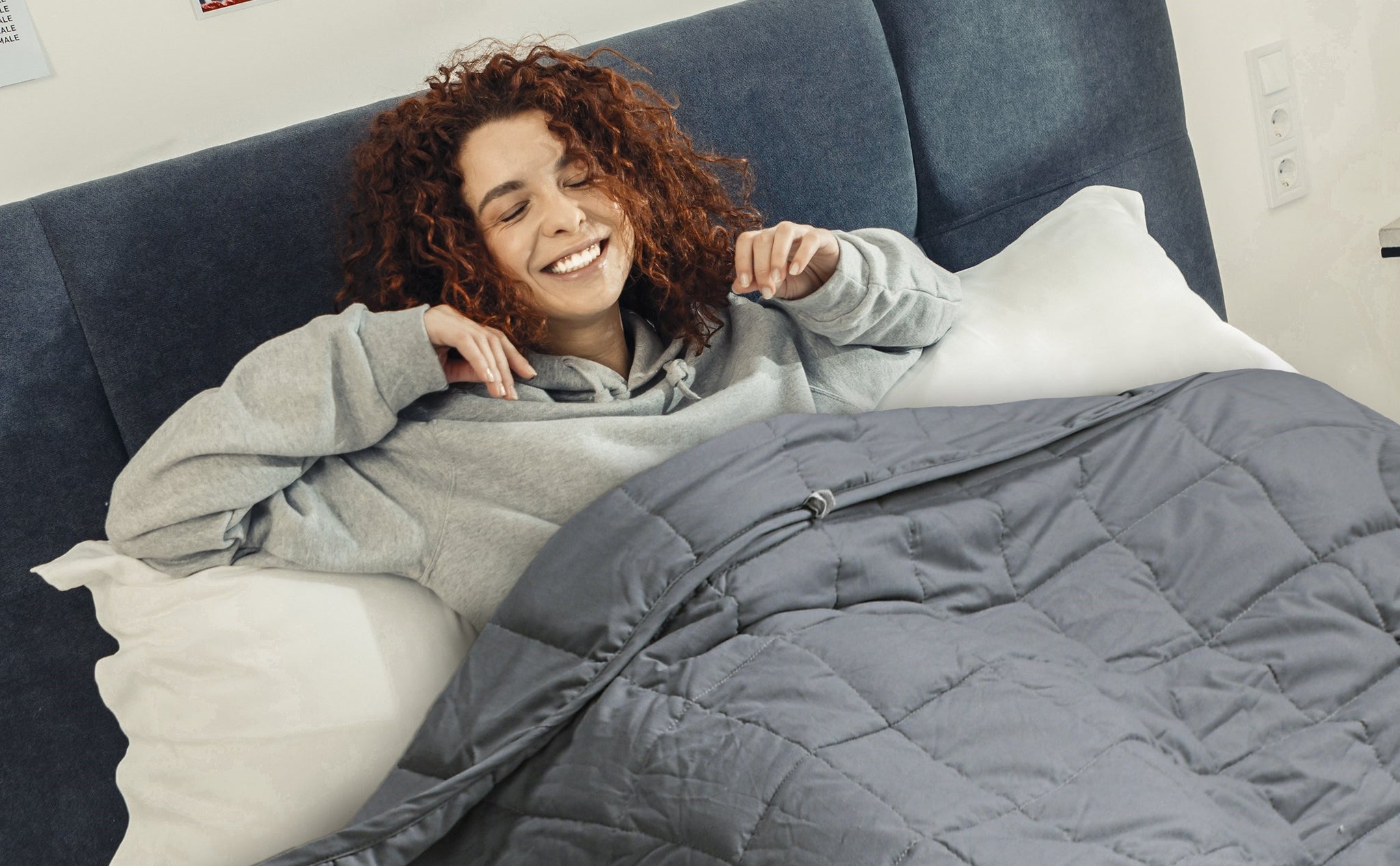 Weighted blankets are being offered by a myriad of stores but they do not contain or possess the features, effect or abilities of the best weighted blankets of Catalonia. Their Adult Blankets or Gravity blankets have been engineered to amass 7%-12% of your body weight to provide you with improvement in your mood as well as restful sleep.
The gentle weight of the adult weighted blankets of Catalonia creates a soothing effect in your mind which eliminates anxiety entirely. This renders Catalonia Weighted Blankets as the Best Weighted Blankets for Anxiety removal.
Another unique feature of Catalonia gravity blankets is the ability to conform to any sleeping position of your body.
This is because unlike the ordinary standard quilts, they are shaped to cater to your body structure and stabilize your body temperature.
This allows you to sleep faster and make your sleeping easier than ever. This is why these blankets officially claim the title of being authentic calming blankets.
The Catalonia Weighted Blankets for adults are structured to be ultra-breathable owing to their special honeycomb fabric design. This also gives them the ability to whisk away more moisture that increases the comfort level for adults and teens alike.
The 7 Layer system of Adult Weighted Blankets of Catalonia are unique in their own separate way. Each layer contributes to the sleeping enhancement of the sleeper.
The first layer and seventh layer of these calming blankets are customizable outer layers with loops which are constructed to ensure the structure of your entire blanket.
The second and sixth layers are two extra layers of soft and breathable fabric which prevent tears and leakage of the beads.
The third and fifth layers are comprised of two light weight cotton pads which surround the bead filling providing paramount comfort.
The fourth layer of this gravity blanket is a non-toxic, hypoallergenic, odorless, premium glass beads which are sewn into the pockets and surrounded by light and soft fiberfill which serve the purpose to eradicate noisy shifting during your sleep.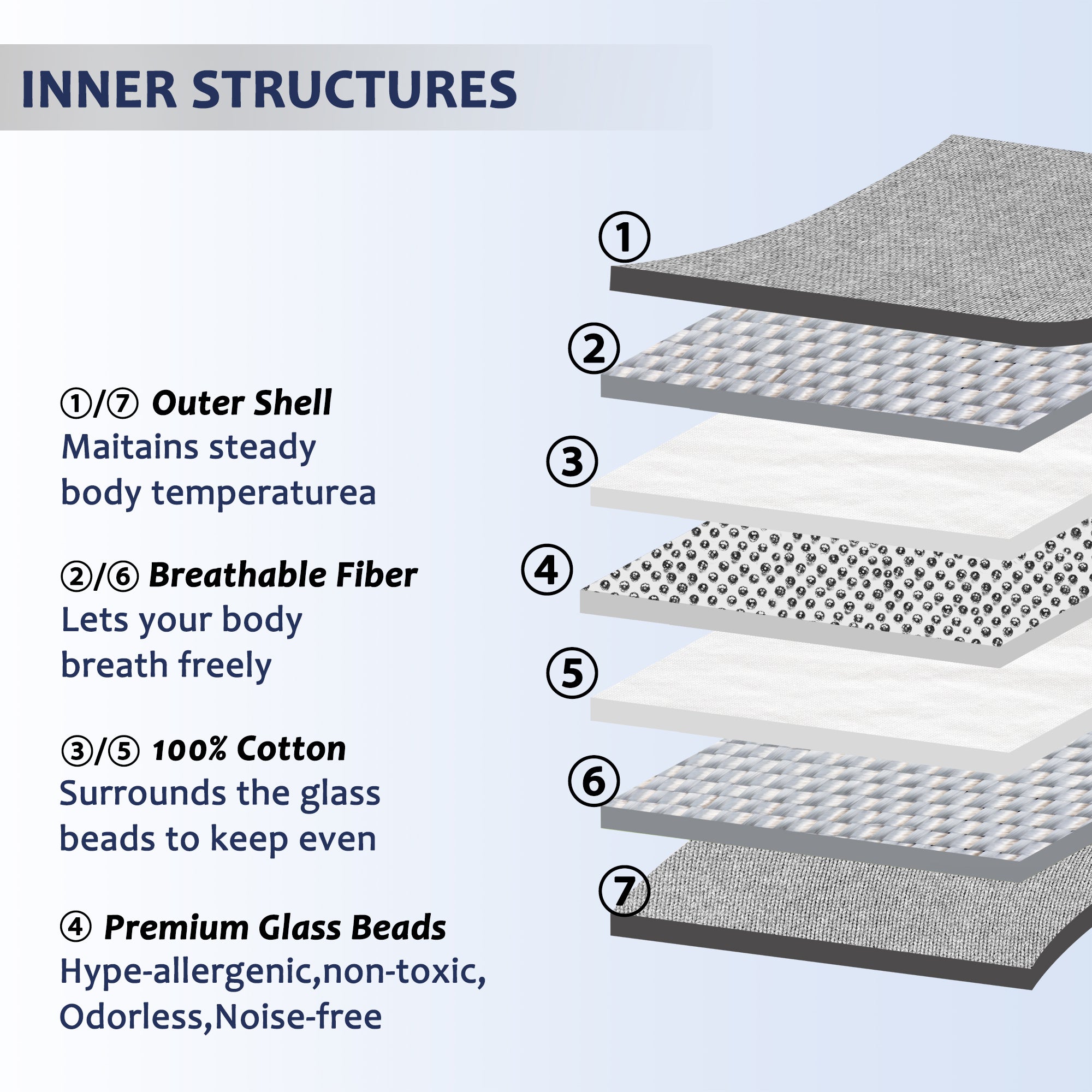 Catalonia Weighted Blankets for Adults are available in Grey. They are offered in two sizes (48" x72", 60" x80") and their weighted blanket weight is offered in three weights(12LBS, 15LBS, 20LBS).
You have the option to choose from either a single blanket or a blanket with a cover. If you utilize the blanket on your own during the summer, it will never get sultry and gives you the feeling of breathing.
The Gravity Blankets of Catalonia are available in four different fabrics and covers.
One fabric is provided in 100% cotton which is soft and durable making it super breathable.
The other fabric is the bamboo fiber which is silky and smooth.
The third fabric is the Tencel fabric which is comprised of moisture absorbing material and gives off a cooling sensation.
The fourth fabric is the Micro Fiber which is extra fluffy giving off maximum comfort.
Efficiency of Weighted Blankets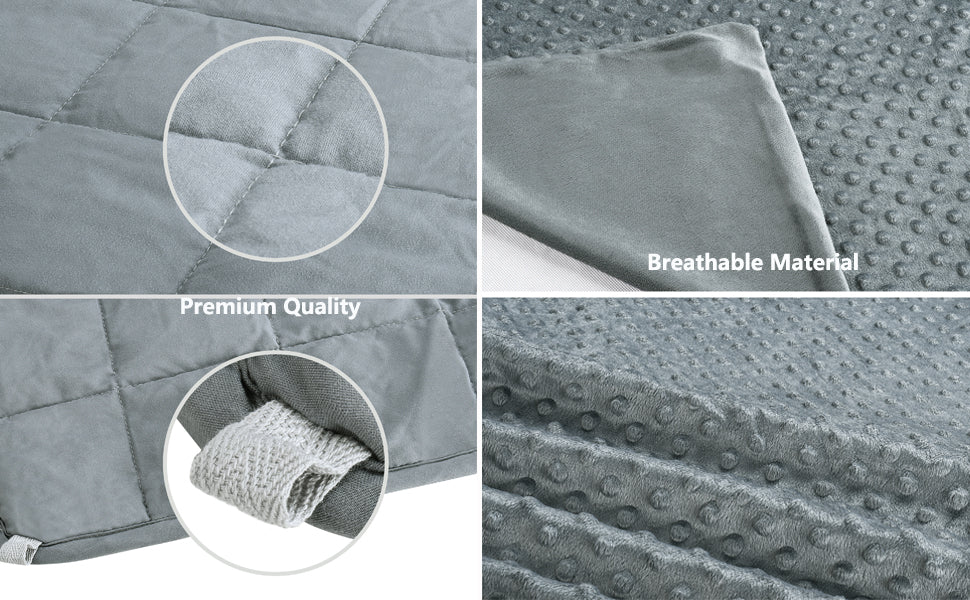 The Weighted blankets benefits are numerous especially when it concerns the sleeping enhancement of its users. While its usage provides a plethora of benefits, its highlight is its anxiety removing ability.
This has not only a matter of hearsay but actual research. A weighted blankets ranges from 5 to 30 pounds which reduces stress among its users.
This has been backed up by a study of 32 volunteers from which 63% reported of experiencing lower anxiety after lying under a 30 pound bed for five minutes.
Another highlighting aspect of weighted blanket benefits is the evidence of Deep Pressure Stimulation that is recommended by many occupational therapists.
This is especially important when it caters to children with autism and other anxiety related disorders. Professionals such as Dr. Bea have concluded that
"Deep pressure stimulation seems to have a calming effect. It might take you out of your anxious thoughts by helping you focus on the physical sensation instead"
The bottom line in all of this is, if you truly are experiencing sleep disturbances due to stress and anxiety, the weighted blankets for adults is a necessary requirement that can act as an ailment to your sleeping troubles.
It also plays a role in alleviating restless leg syndrome in bed that causes insomnia for many sleepers. Fighting this disease can make users dream peacefully. 
In Conclusion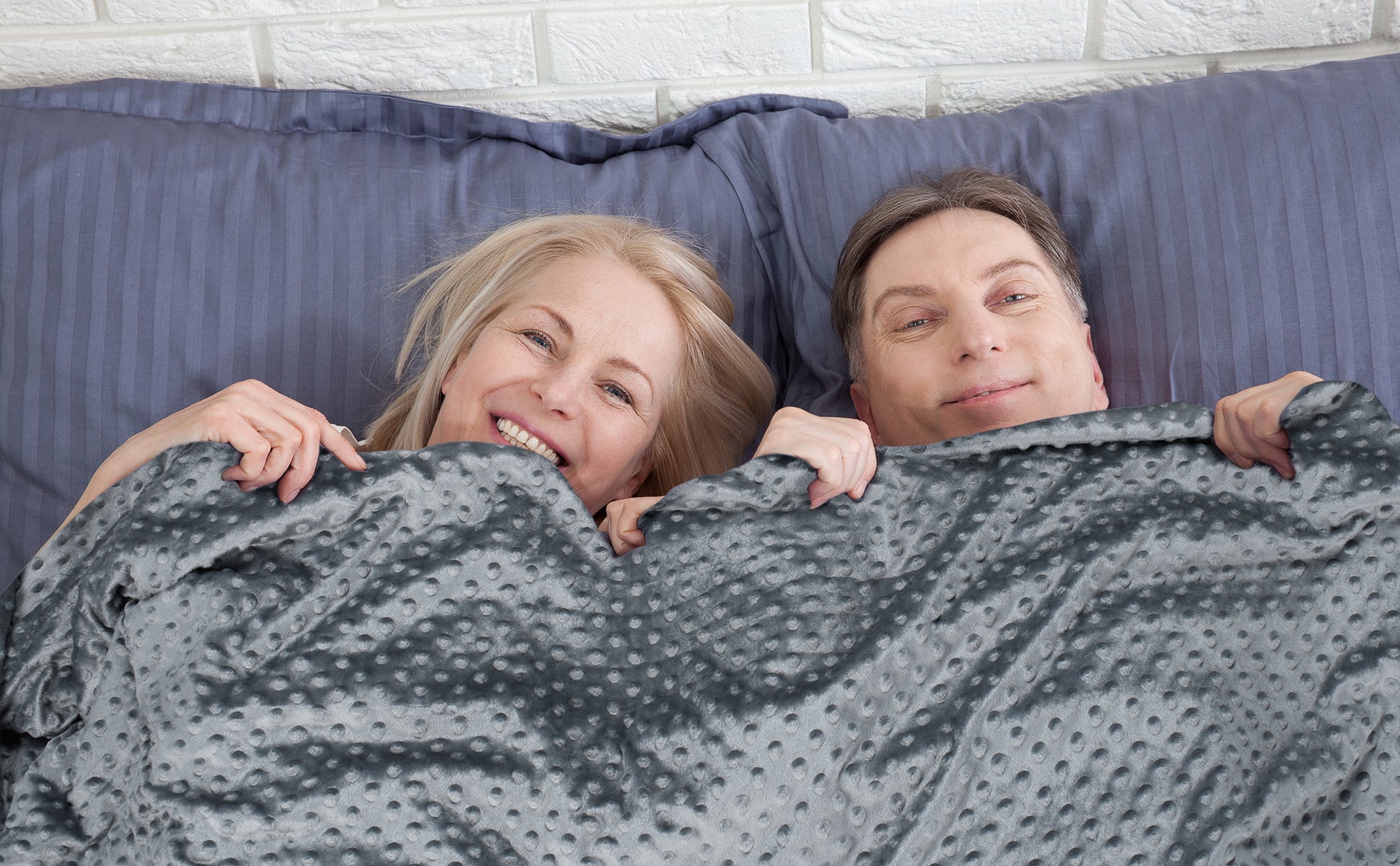 The verdict related to the usage of gravity blankets goes in its favor. It has proven itself through evidence of providing its users with the comfort and stress relief they require to induce sleep.
It has converted many skeptics and has been recommended by qualified professionals themselves for convenience in sleeping.
The Calming Blankets of Catalonia have stood out among its competitors as being the best weighted blanket for anxiety relief with respect to its structure and production.
You simply cannot miss out on the opportunity of availing these adult weighted blankets for yourself.