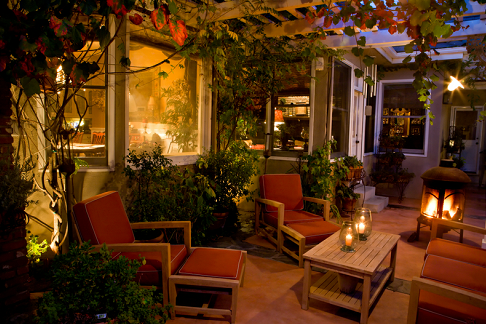 5 Ways to Winterproof Patio
Mostly, homeowners try to fulfill their dream of setting a cozy and comfortable outdoor space that offers enough relaxation. If you manage to do it in the right way, your patio will make twice as much as the entertainment space during the winter months. And do you know the best part? You don't need to invest hefty money to make your dream come true.
Take a cue from this article, and set the cozy patio that you and your dear ones can enjoy throughout the winter months.
What Do You Need For A Comfortable Patio?
If you plan to set a winter outdoor space, you most likely want to keep off the snow from your patio. You must find a way to get roof insulation and cover the patio to provide good protection to the space. Yes, these will offer the most comfort to your outdoor living domain.
A well-insulated roof helps by protecting the patio and keeping a check on the heat while you sit, chill and relax. During winter, a roof will help contain the heat so that you and your family feel warmer.
Even if you have a winter-proof patio, it will still be partly uneasy unless your patio has windbreaks on the sides. Though there are several winter outdoor ideas that revolve around patio windbreaks, you should include standard options like developing reliable screens. Hence, this will help to set during wintertime and using trees.
Heat Sources
You can quite comfortably extend the time you used to spend on your patio with the addition of heat sources. A heat source or fire feature helps lower the heat of your deck, backyard, or patio.
So, here are some ideas for heat sources that you can incorporate into your outdoor living space. These heat-down ideas will not only help in boosting the temperature as per need but also upgrade your setup and become the focal point of entertainment, gathering, relaxing and a place for outdoor enjoyment.
If you can dedicate a space to make a traditional fireplace, it will create an impression of permanence and become a captivating focal point. You can also keep chairs or sofas and a small coffee table near or around the fireplace. This will simply change the forgotten chilled patio into a hang-out outdoor living area during winter times.
You may do it yourself, custom-build it or purchase a prefab unit, but it is up to you. The materials that you would need to build an outdoor fireplace can range from stones, bricks to metal and concrete. Besides, you can opt for wood or gas to fuel your fireplace. Consider building the fireplace near trees, shrubs and plan accurately to avoid smoke blowing towards your neighbor's property or your interior.
If you seek to save space, you can choose its modern alternative. A portable fireplace is perhaps the smartest choice if you have a compact outdoor space. It will also come into use if you want to shift the fireplace to another area. Many portable or prefab fireplaces have a wonderful flue. Hence, this often imitates the appearance of a built-in fireplace without adding permanence.
Now coming to fire pits, they are quite affordable in price and do a great job in keeping the temperature up on your patio. This inexpensive choice has some temporary features that help set up a warm and cozy environment for you and your guests. This heating option is available at home development stores. So, get it and enjoy spending a good time around your fire pit during wintertime.
You can also choose patio heaters that emit radiant heat. It is available in a variety of styles starting from standing, tabletop to hanging. Plus, it requires propane fuel to raise the temperature and keep you toasted. The bonus is the patio heater never blows hot air.
The portable heaters for patios come taller in size and do not occupy much space. They even need propane to fuel and are most used in restaurant patios. On average, it can heat up 25 Square feet of area. Plus, they are not bulky, which makes them easy to stash off in the summer months.
Torches and Smaller Heating Sources
Torches are ideal for those who want a smaller heating source for their patio. It helps maintain a warm and comfortable temperature outdoors while you sit and enjoy winter days and nights.
Among the smaller heating sources, chimineas, bonfires, etc., are some options that you can select.
Lights play a major role to keep your backyard or patio warm and elegant. Choose lights that go well with your tastes and aptly shine throughout the night.
Make sure they are waterproof so that you do not have to put them down again and again. Whether you choose solar-powered lights or electric-powered lights, it is absolutely your choice. However, solar-powered lights are more energy-efficient and useful.  
Outdoor Comfortable Blankets
A comfortable outdoor blanket is a great addition to your patio. It helps in making the appearance of your patio cozy as well as making you feel the same. A plush blanket is ideal for snuggling and quickly forgetting about the chilly weather.
Besides, blankets aren't only for decorating the back of your patio couch or covering your feet. Besides, it aids to enhance the look of your patio. You may like to store them in the baskets of your screened patio or inside the linen closet. A good quality blanket will serve well when you spend your time out of doors.
Catalonia is a well-known brand of winter essentials that crafts winter wearables and throws blankets with high-quality fabrics. We recommend checking out their products, and you will fall in love with them. Designed to keep off the cold, chilly temperature, their blankets are the best.
Here are a few blankets that we have crushed on.
Houndstooth Sherpa Throw Blanket Jacquard Blanket For The Couch Bed
When you think of cold weather, all you need the most is a sherpa blanket as they are soft and warmer. The Houndstooth Sherpa Throw Blanket Jacquard Blanket For The Couch Bed has double-sided, i.e., reversible details. This means its front side comes with a softer and warmer mink fleece, while the backside has an incredibly soft white Lambs Sherpa wool.
Hence, this elegant mixture of softer fabric looks elegant and feels warm. So, enjoy the outdoor living while throwing up this plush blanket. Made of 100% polyester, this Christmas themed blanket will be your comfy partner.
White Cheetah Throw Sherpa Blanket
Get ready to snuggle up with a super warm and cozy throw blanket this winter. The White Cheetah Throw Sherpa Blanket is fashionable and elegant.
This eye-catching throw will go with any design and give a modern and contemporary outlook. Besides looking good as a decorative blanket, this will keep you warm all year round and for any occasion.
Moreover, the texture and chic design help to accentuate your patio and bring a cozy vibe
Christmas Throw Blanket For Bed Or Couch
When we think of winter, Christmas comes to our mind. So, there is no excuse not to get a Christmas themed blanket for this winter. The colorful body with a white border looks dramatic and stunning on the couch.
Just like other holiday blankets have some different and unique festive designs, this Christmas Throw Blanket For Bed Or Couch also gives a cosy and special holiday vibe to your space.
Talking about the fabric, this super amazing throw blanket comes with soft, smooth, and silky fleece fabric. As it is lightweight, you can also enjoy cuddling sessions on the couch or take a warm and peaceful nap. It offers the right amount of warm temperature at night.
The Bottom Line
As we have already started saying goodbye to summer and are about to welcome cooler weather, the days of living on the patio seem like knocking at the door. Unfortunately, the cold weather might discourage you from enjoying time out of your doors, and perhaps this is why you are reading this!
Now that you have come across this guide, we are sure you know how you can make your patio warm and extend your outdoor living time. Set up heaters, put up lights, and grab those extra cozy throw blankets from Catalonia. These throw blankets are great for snuggling and keep you warm when you enjoy your time in the yard.