Quilt Set
Original price
$38.99
-
Original price
$60.00
Shipping Time

Shipped from USA. 0 - 1 handling days (fulfilled Monday - Friday)+3 - 5 transit days (fulfilled Monday - Saturday)
Shipping Cost

You will see the specific fee on the checkout page, before payment.
30 Day Refund/Return Policy

Items are entitled to be refunded or retuned if the buyer notifies the seller within 30 days of the date of purchase.If you need to get a exchange or return, send us an email at help@cataloniastore.com

For more info,pls click here to learn
365 Days Aftersale Sevice

We provide long-term services in line with our long-termist philosophy. As long as you need us, we are here. Please get in touch with us at help@cataloniastore.com. We appreciate your continued support of Catalonia, and we promise to return the favor.
Catalonia Blanket Care Instructions

Machine Wash Cold(86°F/30°C), gentle cycle.

Wash with similar colors.

Don't bleach. Don't tumble dry.

Don't Iron. Don't dry clean.

For more info,you can find all care instructions on the inner care tag of the product.
【CLASSY QUILT DESIGN】The design of these quilt set is the combination of classic patterns and special stitching. It is perfect for master room or guest room or even your couch.

【WHEN TO USE】Great for the warmer months.When you trun the air conditionor on and afraid of catching a cold at the late night, This quilt will keep you a perfect temperature against the AC, improve sleep comfort.

【PREMIUM FABRIC MATERIAL】This lightweight quilt set is made of 100% polyester.It is thick enough to keep warm with the AC on. And it is breathable to release heat when getting hot.Makes a nice summer bedspread

【SIZES & MEASUREMENTS】King size (100x106 inches) 3 piece quilt set comes with a quilt and two shams (20x26 inches), if you need a smaller quilt, you may have a queen size(90x96 inches) with two shams (20x26 inches). Or the smaller twin size(68x90 inches) with one shams (20x26 inches)

【EASY TO CLEAN】Our easy cleaning quilt is completely machine washable. wash on cold with mild detergent and tumble dry on low. No-hassle cleaning.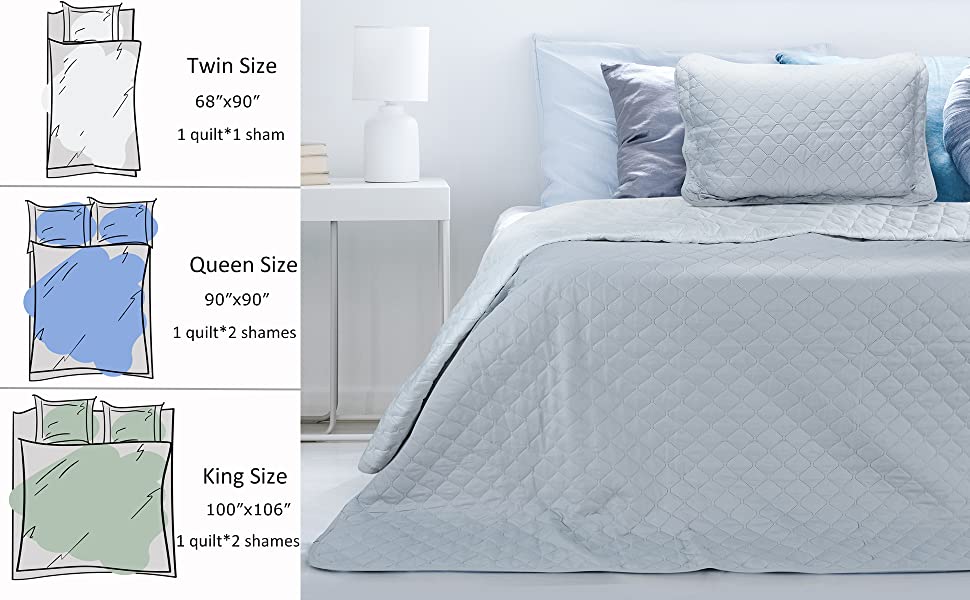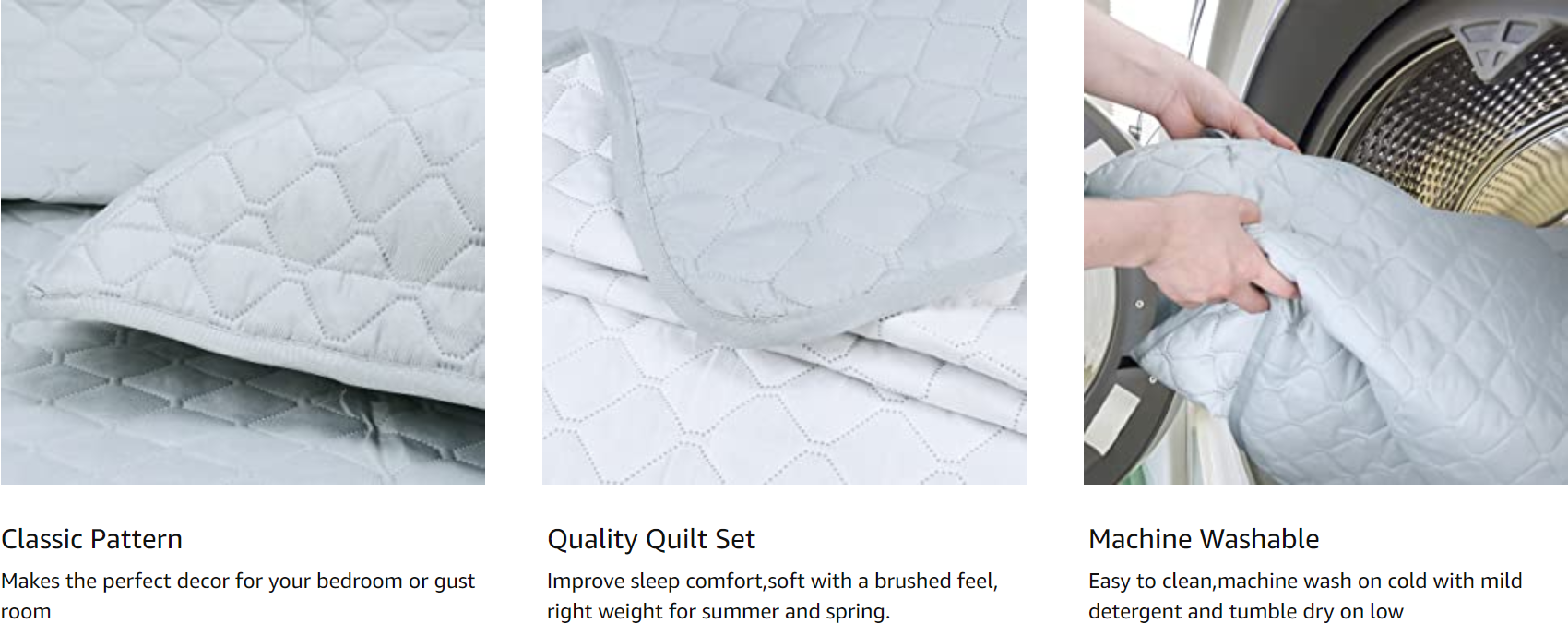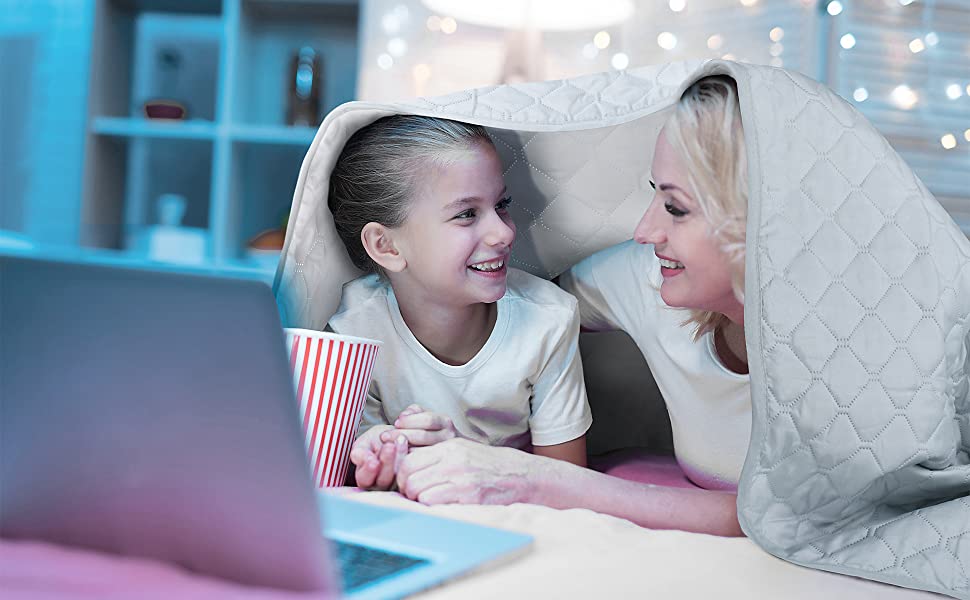 Search our catalog
Enter a keyword and quickly find exactly what you're searching for
Blog posts
As winter approaches, the search for a unique, cozy, and practical gift becomes a priority. Catalonia Wearable Hoodie Blankets have gained widespread popularity as an ideal choice for many gift-givers. This article delves into why these hooded blankets are beloved and offers guidance on selecting the most suitable Catalonia  Wearable Hoodie...

Read now

We all know someone who just cannot tolerate the chilled weather. They will, unfortunately, catch a cold simply because of the higher temperatures in AC or the bitter winter wind. Of course, it is not in your hands to change...

Read now

Do you know what the best thing about the hoodie blanket is? Well, it can keep you covered completely with a lot of irritating slipping and cold breezes. The hooded blanket is pretty much similar to an oversized sweatshirt with...

Read now
Compare products
{"one"=>"Select 2 or 3 items to compare", "other"=>"{{ count }} of 3 items selected"}