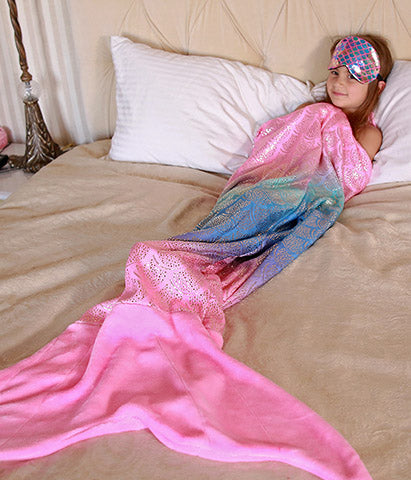 Lovely Design– Adorable mermaid tails blanket with scales you can feel them. Like a sleeping bag,So let your kid's imagination run wild as they are wrapping themselves on our blanket!
Multi Use,Gift Idea -This mermaid blanket can be used on the couch, for camping, sleepovers, in bed, in the car - anywhere you want! Perfect as Birthday gift or Christmas gift.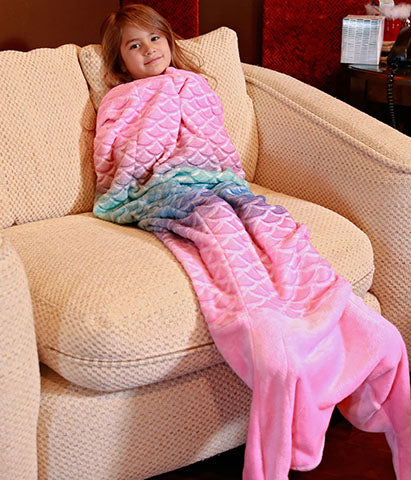 MADE OF - 100% super micro plush polyester for soft touch, perfect for keeping your kids warm in all seasons.
ULTRA SOFT & COZY - Super soft and lightweight throw blanket provide your toddler or kids well sleeping.
PRODUCT DETAILS
Size Features- Children blanket measures 61" x 19", one size for adults and kids, has plenty of room,so you can put your body into it.