Adult Catalonia Weighted Blanket & Removable Cover
Original price
$64.99
-
Original price
$110.00
Shipping Time

Shipped from USA. 0 - 1 handling days (fulfilled Monday - Friday)+3 - 5 transit days (fulfilled Monday - Saturday)
Shipping Cost

You will see the specific fee on the checkout page, before payment.
30 Day Refund/Return Policy

Items are entitled to be refunded or retuned if the buyer notifies the seller within 30 days of the date of purchase.If you need to get a exchange or return, send us an email at help@cataloniastore.com

For more info,pls click here to learn
365 Days Aftersale Sevice

We provide long-term services in line with our long-termist philosophy. As long as you need us, we are here. Please get in touch with us at help@cataloniastore.com. We appreciate your continued support of Catalonia, and we promise to return the favor.
Catalonia Blanket Care Instructions

Machine Wash Cold(86°F/30°C), gentle cycle.

Wash with similar colors.

Don't bleach. Don't tumble dry.

Don't Iron. Don't dry clean.

For more info,you can find all care instructions on the inner care tag of the product.
How it works? --It is engineered to be 7%-12% of your body weight so you will feel yourself like a baby who hugged by parents when covers the weighted blanket. To improving your mood and promoting restful sleep at the same time.
Material-- The cover and outer shell are made by 100% polyester, cover ties to the blanket so it doesn't slip and the blanket remains evenly distributed. You can put it in the laundry to wash.
Design-- Gridded stitching ensures the glass beads remains uniformly distributed in the weighted inner piece. Whatever take a nap, reading, playing, studying, watching TV on sofa etc. Our weighted blanket will bring you calm, comfort and coziness to every day and night.
Choice-- The blanket is available in Grey. Two sizes (48" x72", 60" x80") all meets three weight (12LBS, 15LBS, 20LBS). Besides, you can select the single blanket or the blanket with a cover.
Warming-- The cover is machine washable, but inner weighted blanket is hand wash only. Should not cover your face while sleeping, and not recommended for children under 5 years.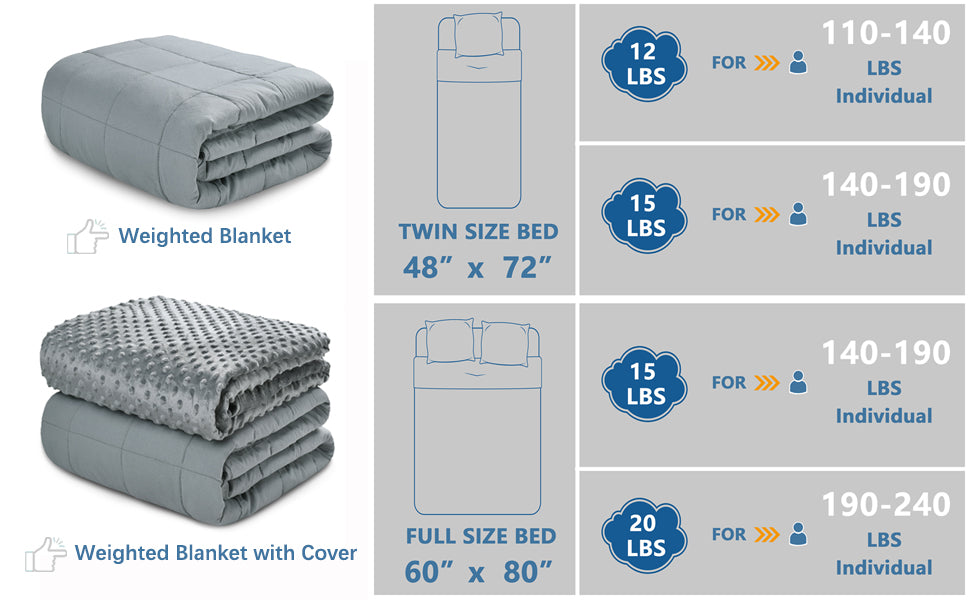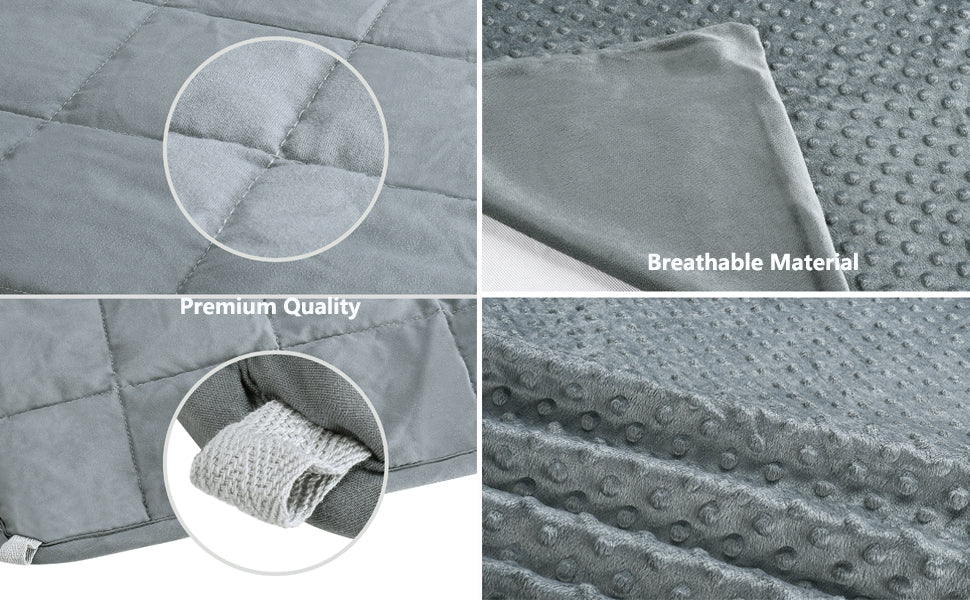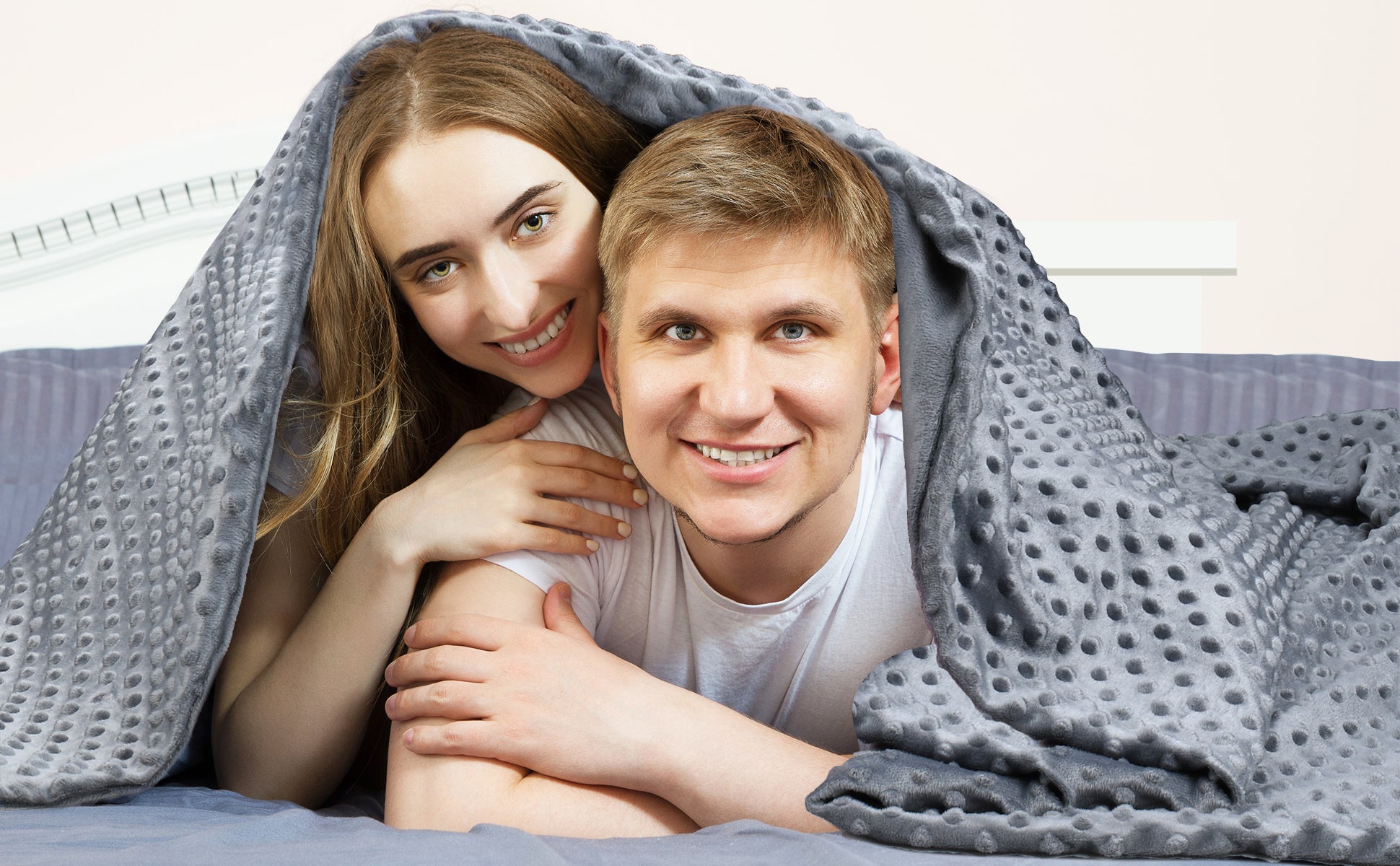 Blog posts
We all know someone who just cannot tolerate the chilled weather. They will, unfortunately, catch a cold simply because of the higher temperatures in AC or the bitter winter wind. Of course, it is not in your hands to change...

Read now

Do you know what the best thing about the hoodie blanket is? Well, it can keep you covered completely with a lot of irritating slipping and cold breezes. The hooded blanket is pretty much similar to an oversized sweatshirt with...

Read now

Have you started adding winter clothes to the wardrobe to get ready for the coolest days of the year? Then, you should not overlook a hoodie on your shopping list. This casual wear makes you feel highly comfortable. Available in...

Read now
Compare products
{"one"=>"Select 2 or 3 items to compare", "other"=>"{{ count }} of 3 items selected"}