Packable Travel Sherpa Oversize Hoodie Blanket
Original price
$55.99
-
Original price
$55.99
Shipping Time

0 - 1 handling days (fulfilled Monday - Friday)+3 - 5 transit days (fulfilled Monday - Saturday)
Shipping Cost

You will see the specific fee on the checkout page, before payment.
Refund/Return Policy

Items are entitled to be refunded or retuned if the buyer notifies the seller within 30 days of the date of purchase.
Catalonia Care Instructions

Machine Wash Cold(86°F/30°C), gentle cycle.
Wash with similar colors.
Don't bleach. Don't tumble dry.
Don't Iron. Don't dry clean.
For more info,you can find all care instructions on the inner care tag of the product.
[Easily Turn Into A Pillow, Packable]
Creative design hoodie blanket that folds into an attached zipped portable carry bag with a handle. You can also use it as a pillow and lumbar support. Take it anywhere you want
[Attentive design &details]
Smooth microfleece on the front and sherpa lining on the other, a comfortable giant hoodie for you to stay warm from head to toe. with a large front pocket, plenty big enough to have snacks, a phone or remote, or even just a place to warm up their hands. The ends of the sleeves have elastic cuffs so that you can keep the sleeves in place and use your hand.
[A Wonderful Gift for Your Loved One]
If you are thinking of sending your loved one a gift. Don't hesitate. Catalonia hoodie blanket is the right choice for you.Catalonia hoodie blanket is an ideal gift for families, friends, and colleagues on special days. It is perfect for Christmas, birthdays, thanksgiving, mother's day, and father's day. Please refer to the product details for specific colors, there is always a color for you.
[Perfect For All Occasions]
Oversized blanket hoodie is perfect for people of most shapes and sizes keeps you warm and comfortable at night while you are camping, enjoying outdoor concerts, lounging around the house, reading a book, watching tv, on the computer, at sporting events, post-game no matter how low the temperature is.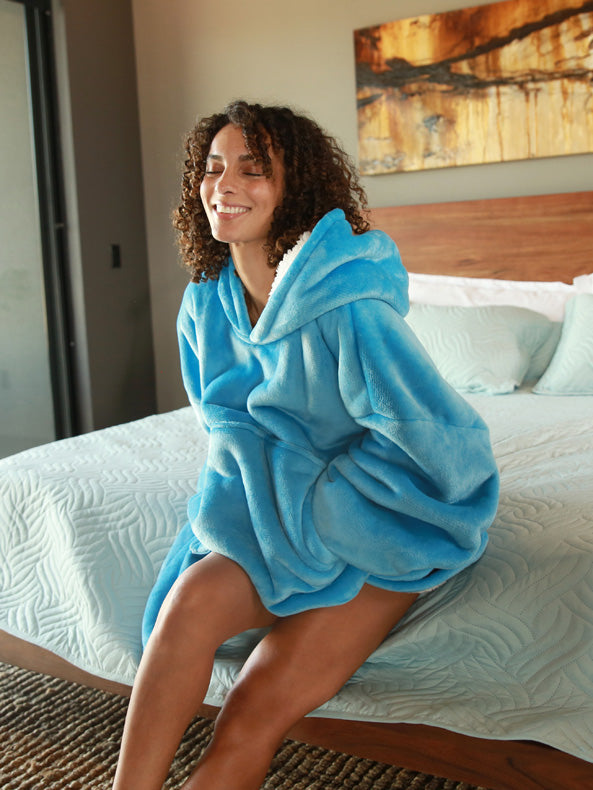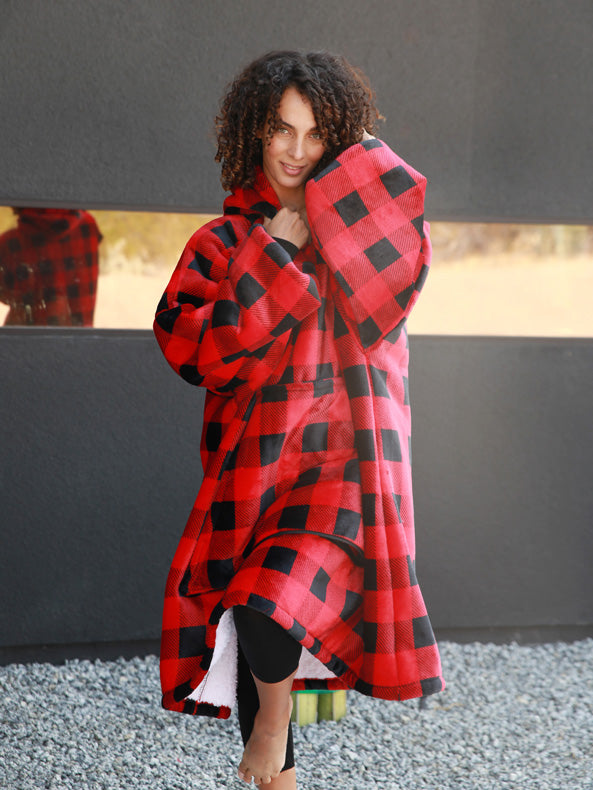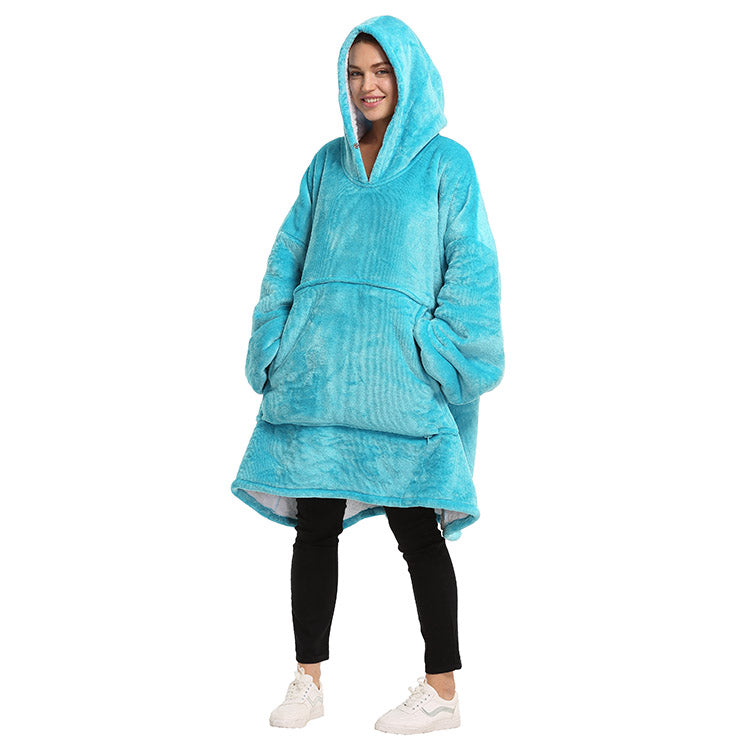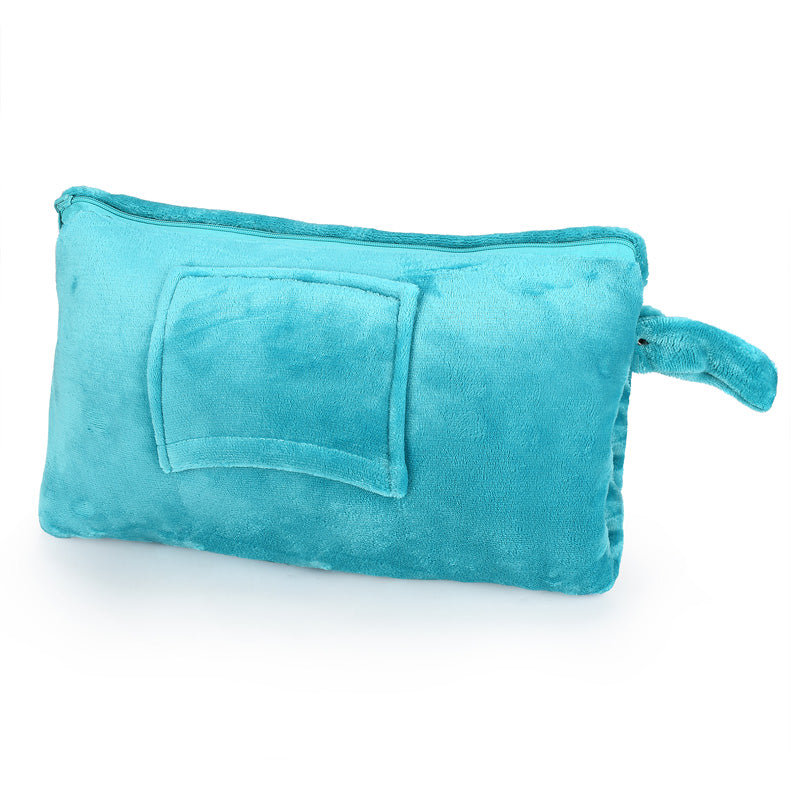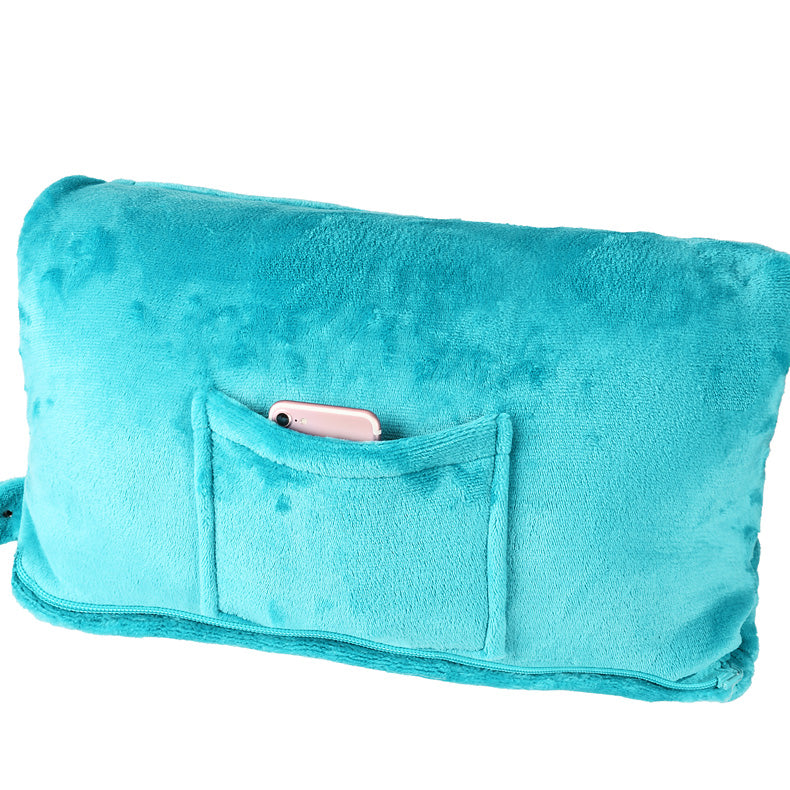 Blog posts
We all know someone who just cannot tolerate the chilled weather. They will, unfortunately, catch a cold simply because of the higher temperatures in AC or the bitter winter wind. Of course, it is not in your hands to change...

Read now

Do you know what the best thing about the hoodie blanket is? Well, it can keep you covered completely with a lot of irritating slipping and cold breezes. The hooded blanket is pretty much similar to an oversized sweatshirt with...

Read now

Have you started adding winter clothes to the wardrobe to get ready for the coolest days of the year? Then, you should not overlook a hoodie on your shopping list. This casual wear makes you feel highly comfortable. Available in...

Read now
Compare products
{"one"=>"Select 2 or 3 items to compare", "other"=>"{{ count }} of 3 items selected"}